How to Grow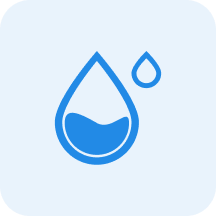 Water
Medium


Water moderately, allowing the top 3cm to dry out between watering.
Characteristics
Jun, Jul, Aug, Sep, Oct, Nov
Spreading annual or short-lived perennial from a woody root; stems decumbent, succulent, much branched, the flower-clusters sometimes overtopped by subsequent growth., Herb
Sepals 4–5.5 mm long, lightly keeled to a small apical crest, this larger on the inner sepal; petals 5, purple-pink, free, 4–6.5 mm long, obovate, rounded to slightly retuse with a central apiculum; stamens 14–30; stigma 4–5-branched.
Capsule dehiscing below the middle, the lid a rounded dome; seeds 0.6–0.7 mm long, black or dark metallic grey, the testa cells jigsaw-shaped to stellate, conical, tuberculate round the periphery.