How to Grow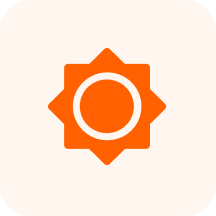 Sunlight
Partial Shade - Full Sun

~

3-6 hours of sun per day, with protection from intense mid-day sun
Characteristics
Native Plant, Shrub, Tree, A much-branched shrub or small tree 4.5–7.5 m tall with nodular stems.
The flowers of the Waxmyrtle are fragrant but non-showy, with only the flowers on male plants (catkins to 1" long) displaying some color (a drab yellowish-green). They are apetalous. Male flowers have multiple stames, while female flowers are a one-celled ovary. Flowers bloom in April.
Pollinated female flowers are followed by small attractive sessile clusters (2-6 fruits on previous season's growth) of tiny, globose, gray fruits that are each surrounded by an aromatic waxy substance. The fruits display from August through October. Birds eat the fruits in fall and winter, thus helping the plants to naturalize by disbursing the seed., Fruits reddish yellow, densely covered in white wax.
Benefits
Attracts
Butterflies
Pollinators
Small Mammals
Songbirds