How to Grow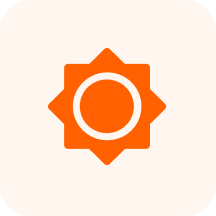 Sunlight
Partial Shade - Full Sun

~

3-6 hours of sun per day, with protection from intense mid-day sun
Characteristics
Mar, Apr, May, Jun, Jul, Aug
Poisonous, Tree, Medium-sized rapidly growing short-lived deciduous tree up to 15 m. tall, sometimes flowering as a shrub; bark grey-brown, smooth.
In spring, long, fragrant, lilac-like flowers are produced in leaf axils. Flowers are small but numerous in large terminal clusters that are lilac-colored. This plant has 8-16 in. panicle of lavender-lilac, fragrant flowers in early summer., Flowers sweet-scented, in large many-flowered axillary cymose panicles.
The 0.4-0.5 in. fruits are mucilaginous, wrinkled drupes that are sticky, with hard, round, marble-like seeds. Yellow to yellow-green, they are formed after flowering and can persist after leaf drop in the fall and through the winter to spring., Drupe up to 2 × 1–5 cm.