How to Grow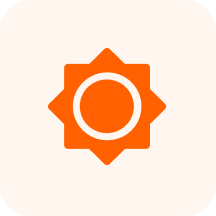 Sunlight
Partial Shade - Full Sun

~

3-6 hours of sun per day, with protection from intense mid-day sun
Characteristics
Annual, Edible, Perennial, Weed, Perennial herb with strong deep penetrating taproot up to 20 cm. in length; stems stout and woody in basal portion, those developing in the warmer season decumbent and forming flat rosettes up to about 1 m. in diam., those formed in colder seasons abbreviated with very short internodes, all sparsely and more or less appressed-stellate-pubescent.
Flowers appear in the summer as showy papery white, to light pink to light purple, 5-petaled blooms. The petals are notched at the tip so a blossom may appear to have 10 petals., Flowers in fascicles of up to 4 or (in lower portions of stems) solitary; pedicels 2–5 cm. long, sparsely stellate-pubescent.
This plant is often called Cheese weed or Cheese plant because the seeds form in a round flattened pod that looks like a wheel of cheese or a pumpkin. There are 10-12 seeds per pod., Fruit 6–8 mm. in diam., of 12–15 smooth shortly stellate-pilose mericarps with rounded lateral angles.