How to Grow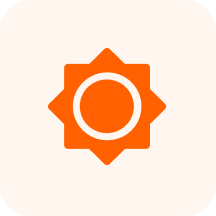 Sunlight
Partial Shade - Full Sun

~

3-6 hours of sun per day, with protection from intense mid-day sun
Characteristics
Wildflower, A scapose perennial herb up to c. 60 cm. tall, from a stout semi-woody taproot.
pale yellow flowers with 20-30 rays and green bracts at the base. Blooms mid-summer to early fall.
Seeds have a tuft of white hair to float on the wind., Achenes all with long slender beaks; achene body 4–5 mm. long, cylindric-fusiform, finely c. 14-ribbed, scabridulous, tapering ± abruptly into a 4.5–7 mm. long beak; beaks of the outer achenes shorter than the inner; pappus 2-seriate, the outer pappus of short barbellate setae, the inner of plumose setae to c. 9 mm. long.