How to Grow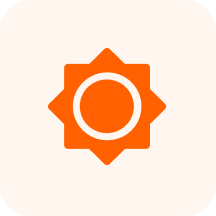 Sunlight
Partial Shade - Full Sun

~

3-6 hours of sun per day, with protection from intense mid-day sun
Characteristics
Herb/Forb, Annual, Weed, Annual herb with straggling, ascending stems up to 45 cm. long, glandular-hairy at least above.
Clusters of 1/4 inch wide flowers with 5 green hairy sepals and 5 white 2-lobed petals., Flowers in terminal, dichotomous, cymose clusters; pedicels glandular-hairy, very short or occasionally reaching 5 mm.; bracts lanceolate, herbaceous, hairy, similar to the upper leaves but smaller.
A small capsule with tiny teeth splits open to disperse several seeds., Capsule up to twice the length of the calyx, subcylindric, shortly stalked, slightly curved, opening by 10 blunt, apical teeth.