How to Grow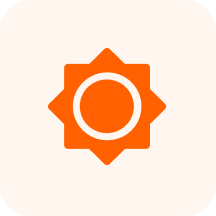 Sunlight
Partial Shade - Full Sun

~

3-6 hours of sun per day, with protection from intense mid-day sun
Characteristics
Mar, Apr, May, Jun, Jul, Aug, Sep, Oct, Nov
Green with purple tinges. Erect umbels, one to several per stem with 15 +/- flowers per umbel. Corolla reflexes backwards. Horns protrude through the hoods. Corolla is a lighter shade of green compared to the hoods.
Pods often grow in pairs, length up to 3 ½ in (9 cm) by 1 ½ in (4 cm) wide.
Benefits
Warning
All plants in the genus Asclepias are probably somewhat toxic, some fatally so, to both humans and other animals. The sap of some, including Asclepias oenotheroides, causes skin irritation in humans. The word zizotes in this plants common name is a Spanish term meaning skin sores. Sensitivity to a toxin varies with a person's age, weight, physical condition, and individual susceptibility. Children are most vulnerable because of their curiosity and small size. Toxicity can vary in a plant according to season, the plant's different parts, and its stage of growth; and plants can absorb toxic substances, such as herbicides, pesticides, and pollutants from the water, air, and soil.