How to Grow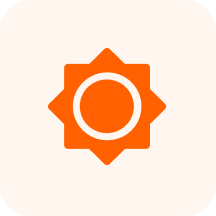 Sunlight
Partial Shade - Full Sun

~

3-6 hours of sun per day, with protection from intense mid-day sun
Characteristics
Ornamental Grasses and Sedges, Perennial. Rhizomes short (internodes less than 2cm long). Culms erect; reed-like; 200-600 cm long. Culm-internodes thin-walled. Culm-nodes glabrous. Leaves cauline. Leaf-sheaths glabrous on surface. Ligule a ciliolate membrane. Leaf-blades drooping; 20-80 cm long; 10-70 mm wide. Leaf-blade surface smooth; glabrous. Leaf-blade apex attenuate.
1- to 2-ft. inflorescence opens with a reddish-brown cast; dries to full puffy, silver; in Fall. Excellent for cut flowers or in dried arrangements, Lodicules 2. Anthers 3; 2.5-3 mm long. Ovary glabrous.
Caryopsis with adherent pericarp; ovoid; 2 mm long. Embryo 1 length of caryopsis. Hilum punctiform.