How to Grow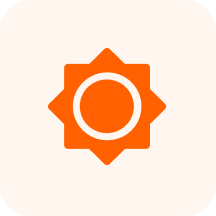 Sunlight
Partial Shade - Full Sun

~

3-6 hours of sun per day, with protection from intense mid-day sun
Characteristics
Annual, Herb, Native Plant, Weed, Annual herb, erect or with ascending branches, (6) 15–80 (100)cm., simple or branched (especially from the base to about the middle of the stem).
Numerous, small, green monoecious flowers with prominent bracts that are longer than their tepals. Flowers clustered in spikes on panicles., Flowers in greenish or rarely somewhat pink-suffused, stout, axillary and terminal spikes, which are usually shortly branched to give a lobed appearance, more rarely with longer branches, the terminal inflorescence more or less paniculate, very variable in size, male and female flowers intermixed, the latter generally much more plentiful except sometimes at the apex of the spikes.
One glossy black to dark reddish brown seed is revealed when the bladder-like capsule splits, circumferentially, at maturity. As many as 117, 000 seeds can be produced per plant., Capsule subglobose, c. 2 mm., usually shorter than the perianth, circumcissile, with an indistinct neck, rugose below the lid.