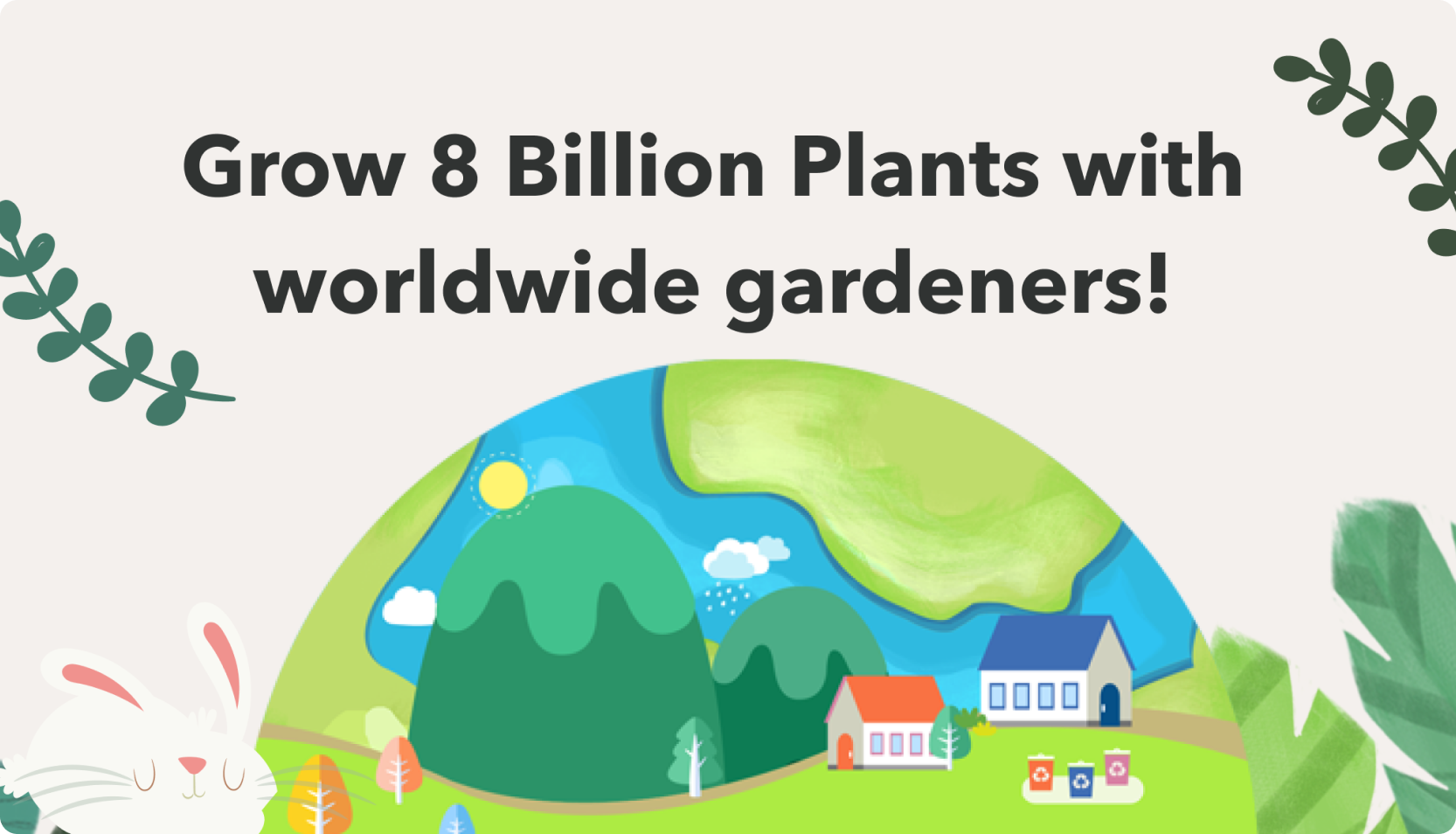 Grow 8 Billion Plants
Growing Plants to Save the Planet
Growing plants is not only beneficial to our wellbeing as humans, but it is also crucial to saving the planet from the climate crisis.
Plants absorb carbon, or CO2, from the air and help slow down the changes happening to the climate. Both plants and soil combined absorb 30% of the CO2 emitted by human activities each year and this percentage is still growing!
It is essential that we continue the decarbonization process and help fight climate change. Growing plants is the best way for us to connect with nature and show how much we care about the planet we live on. Growing a plant, no matter how small, can have a huge impact on your own mental and physical health in the best way.
Join worldwide gardeners on Plant Story app
Given all the personal and planetary benefits of plants, we invite you to join Plant Story's effort, to grow 8 billion plants with gardeners worldwide.
8 billion plants is basically one plant per human being in the world. Achieving it will provide huge educational and direct environmental impacts. To join the movement, simply get a plant from a nearby nursery or friend, download Plant Story app for free, and take a picture of your plant with Plant Story app.
For every plant you care for through Plant Story, you're contributing one plant to the 8 Billion Plants mission
You'll learn and have fun with gardeners worldwide. You'll be healthier both mentally and physically
Grow Plants