Don't pass up the opportunity to have one of the following list of 10 plants recommended by Plant Story.  Plants are chosen based on decorative aspects, ease of care, productivity, beauty, and durability!  Enjoy these most astounding plants grown by gardeners like yourself!!
Hostas  (Hosta)  AKA: Plantain Lily
​A perennial that is within the genus Hosta, they are a well known ornamental foliage plant.  Many gardeners have grown to loving the lush foliage these plants give out.  With the different variations in leaf color from green to white, chartreuse to pink, it is no wonder these plants are so popular.  Used to accentuate shady backdrops of landscapes, these are easy to grow and are low maintenance.  While hostas are great for the landscape, they are edible as well with some varieties noted being tastier than others.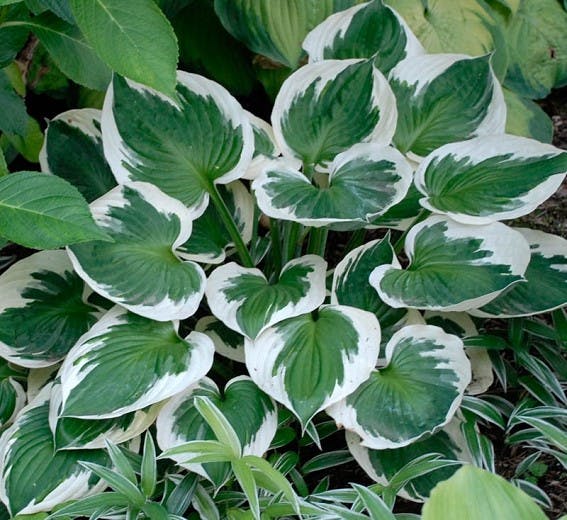 Bi Color Hostas
Roses (Rosa)  Aka: Roses, Rosier, Brier
One of the most popular perennial flowering shrubs around the world, a red rose is symbolic to love and romance.  Sold out at almost every store during Valentine's day each year, the rose flower is elegant, fragrant, and beautiful in its own right.  There are many varieties some what grows upright, while others are vining plants that are very capable of overtaking the entire trellis.  Requiring only some mild pruning each year, rose bushes are relatively easy to care for as a floral addition to your garden.  They need not much water and fertilizer and will give a blooming display of magnificent flowers throughout the year.  They are resilient to temperature fluctuations and are able to grow in the hot valleys to the frost bitten hills.  There are many uses for roses in the modern world.  Whole flowers and Petals are used to give essence to perfumes and decorations.  The rose hips that develop at the base of every rose is edible and can be made into teas, jams, jellies and baked goods.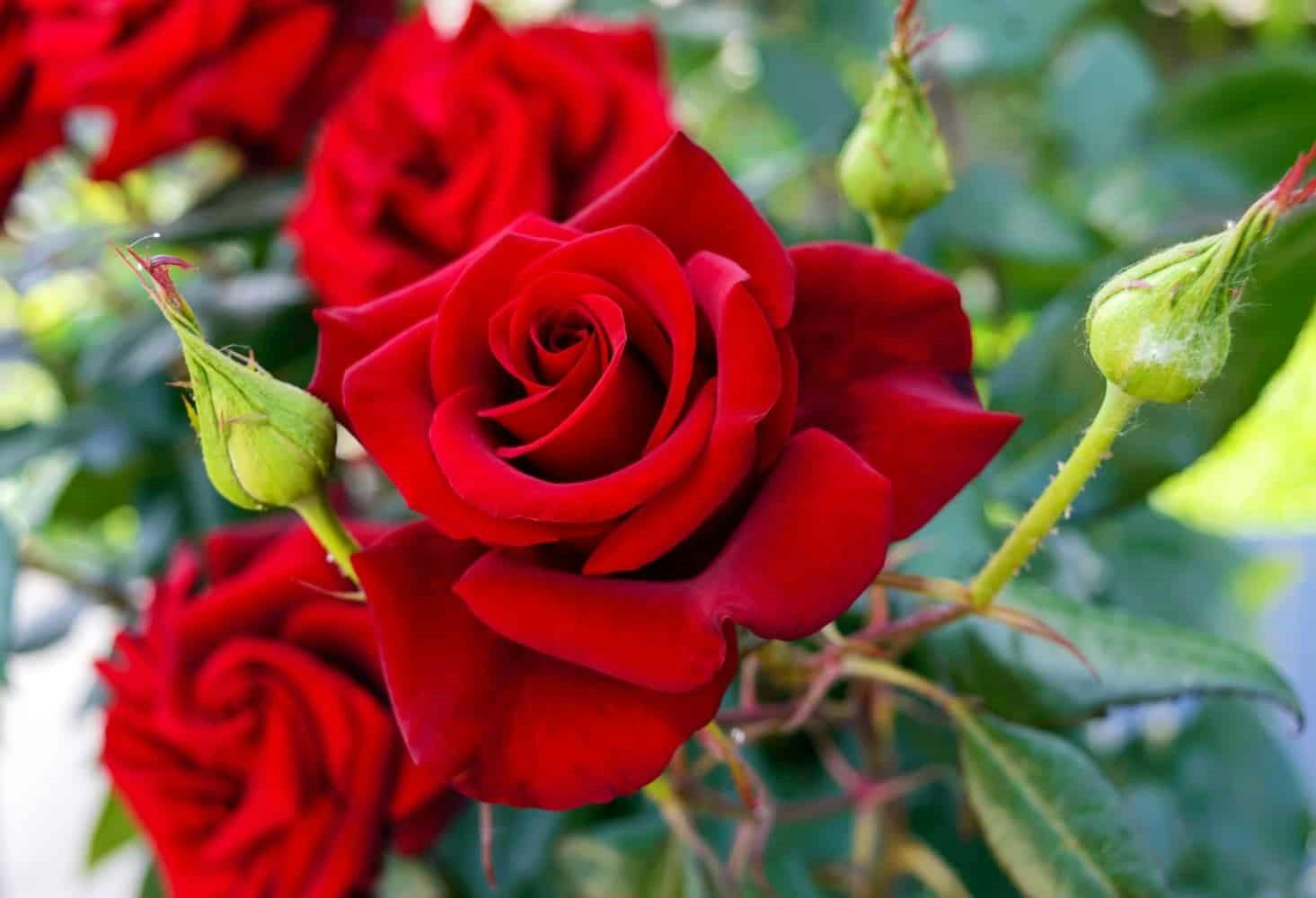 Roses in bloom
Lavender (Lavandula) 
A flowering bush, known for its beautiful florets of flowers perched on top of long stems, Lavender is one flower that you must have in your garden.  Originally from the Mediterranean's, Lavender grows large and is used as a ground cover and accent to trees.   Not requiring much maintenance or water, it is considered one of the better landscaping plant for drought tolerant themed gardens.  Among its many benefits, lavender can also be used as a culinary herb, for teas, and commercially for its essential oils.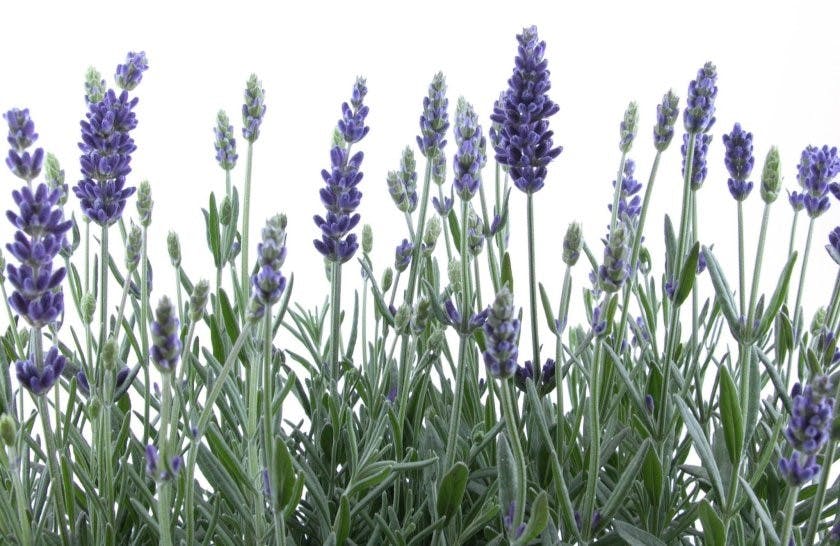 English Lavender
Irises  (Irideae)
Irises are a genus of perennial flowering plants well known for their showy flowers and colorful displays.  Emerging from underground rhizomes, the long narrow leaf blades give way to blooms that have three to six lobed flowers.  The flower obtained its name from the Greek word for rainbow, referring to its many vast spectrum of colors that each variety has.  Blooming in the spring, the flowers are vibrant and fragrant.  This is another low maintenance plant that would go well in a garden designed toward water conservation.  It is a great plant to add as a backdrop to smaller plants and adds contrast to large shrubs and trees.  Many use them to line and beautify pathways.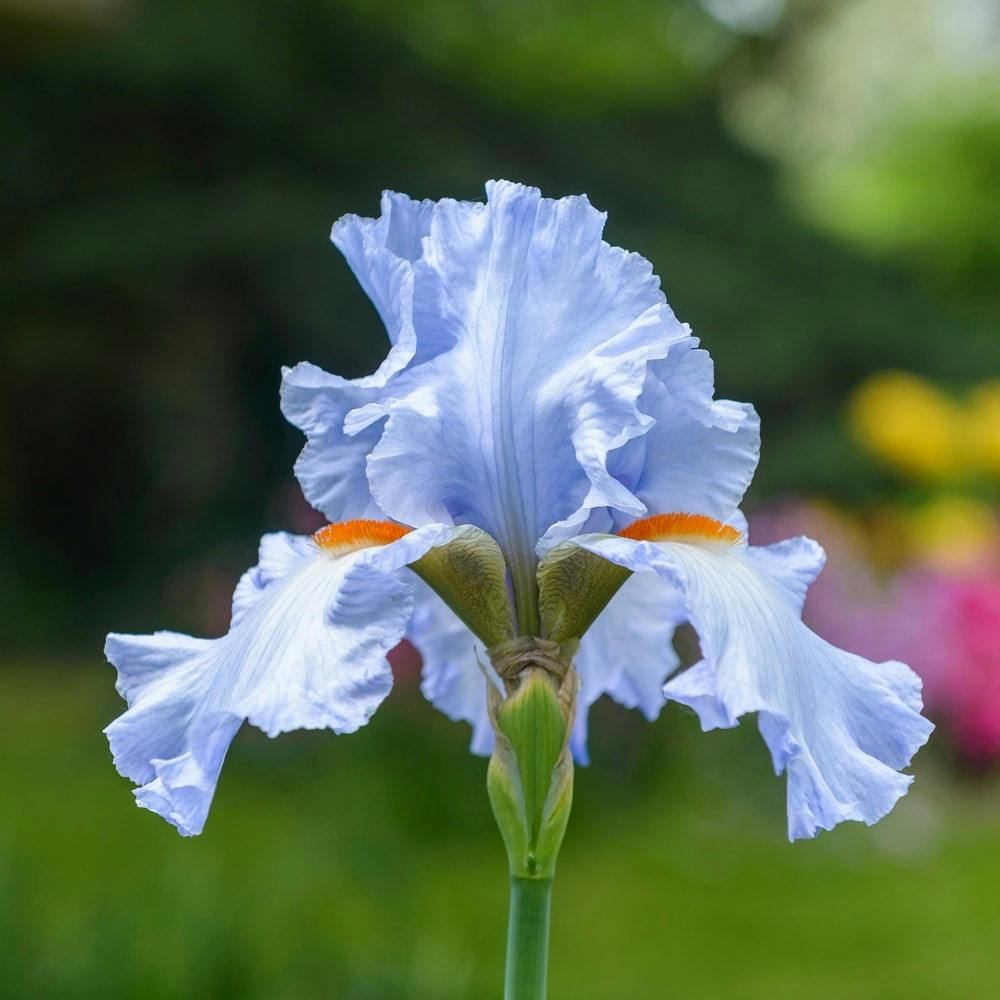 Blue Iris Flower
Dahlias
Dahlias are herbaceous perennial flowering plants that are native to Central America.  Often called bulbs, they plant actually grows from tubers that extends underground as they grow.  It is recommended to give dahlias a head start in pots several (4-6) weeks before last frost until the soil warms up enough to grow well.  As such they grow well in warm weather.    Considered a perennial, in colder regions, they are treated as annuals as they may die from the extreme weather.  Dahlias add color and vibrance to areas that are devoid of such and brightens up the garden as accent plants to other larger plants.  With 42 species of Dahlias, there is always one that the gardener will like.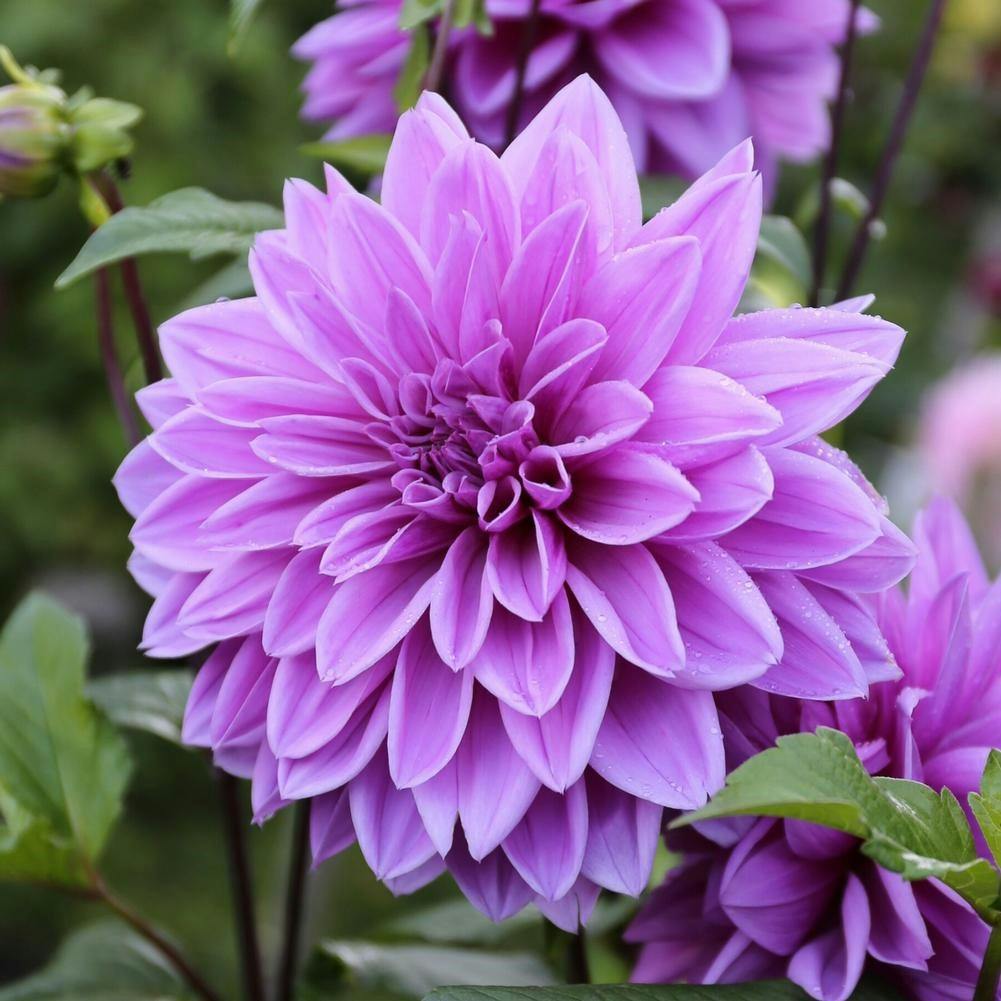 Gorgeous Dahlias in bloom
Zinnias
An annual, zinnias are showy flowers that have daisy-like flowers laid on single stems.  Very care free, zinnias require moist soil, full sun and good air circulation.  Mature plants require less watering.  They are great in flower arrangements or as single stem arrangements.  Zinnias are a quick way to add bright colors to the garden, and helps to fill in the bare gaps between larger plants that make your garden landscape more lush.  They not only beautify your garden but have been known to be a big draw to attract flowers and bees to the garden.  They flower continuously over a long summer and fall growing season.  They embrace  and are drought and deer resistant.  This is definitely one flower you MUST HAVE in your garden.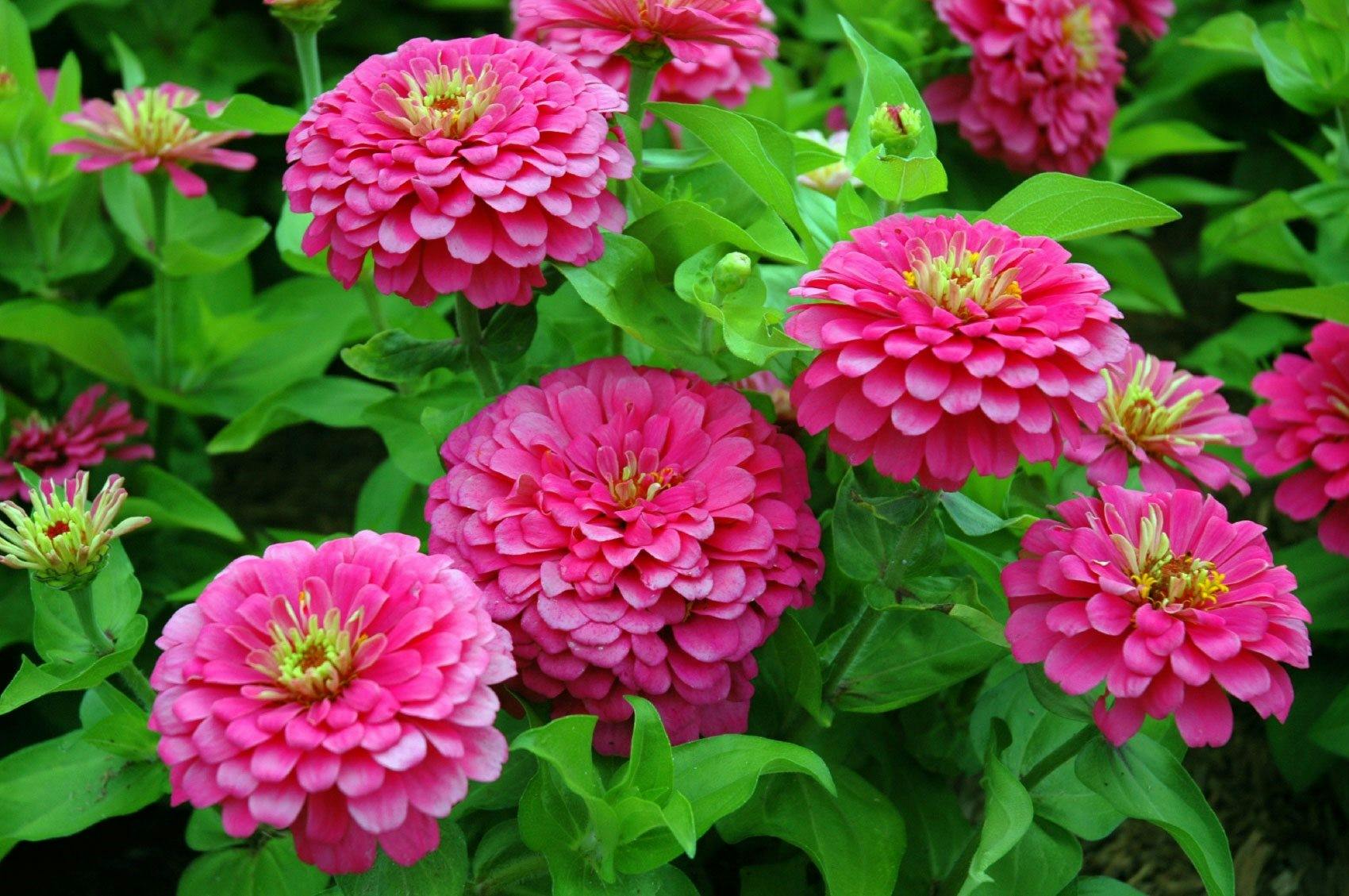 Zinnia flowers
Crepe Myrtle AKA Crape Myrtle, Crepe Flower, Indian Crape Myrtle
Another low maintenance and very high satisfaction ranking slower is the Crepe Myrtle.  Generally a bush but quite often pruned into a tree, this perennial flowering plant is quite like no other.  Not only do they yield bundles of colorful flowers in an array of white, pink, red, purple flowers, but in the fall, the leaves also turn into shades of red that highlights the other changing shades of fall colors of other plants.  A Native of Japan, the branches of the crepe myrtle has very beautiful bark that is smooth outside but also breaks away to reveal the glossy interior as it grows.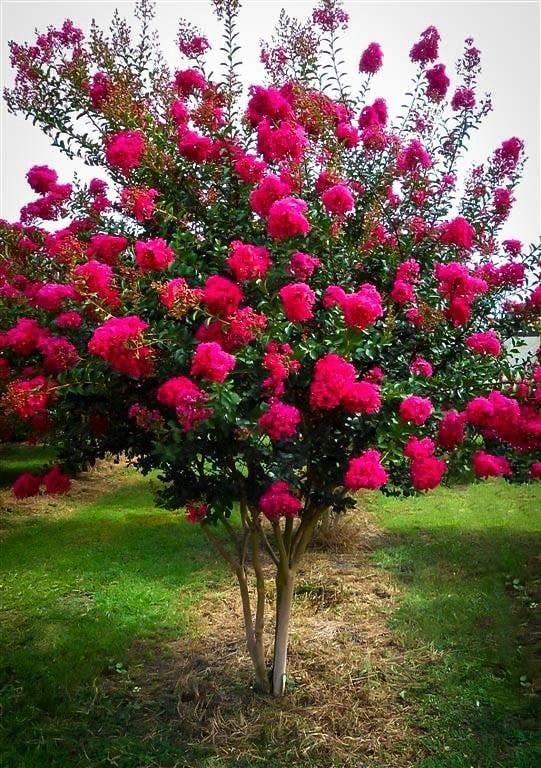 Flowering Crepe Myrtle
Wisteria (wisteria)
Not very often do creeping vines take people's breaths away with their elegance and beauty.  Wisteria is an exception!  With their vining habit, droppy clusters of gorgeous purple and blue colored flowers, it often leaves people breathless when they lay their eyes upon this masterpiece.  With little need for maintenance, and just a little water, they are relatively care free with the exception of pruning to shape.  A perennial that is long lived, they have been known to overgrow trellises, up trees and cover homes.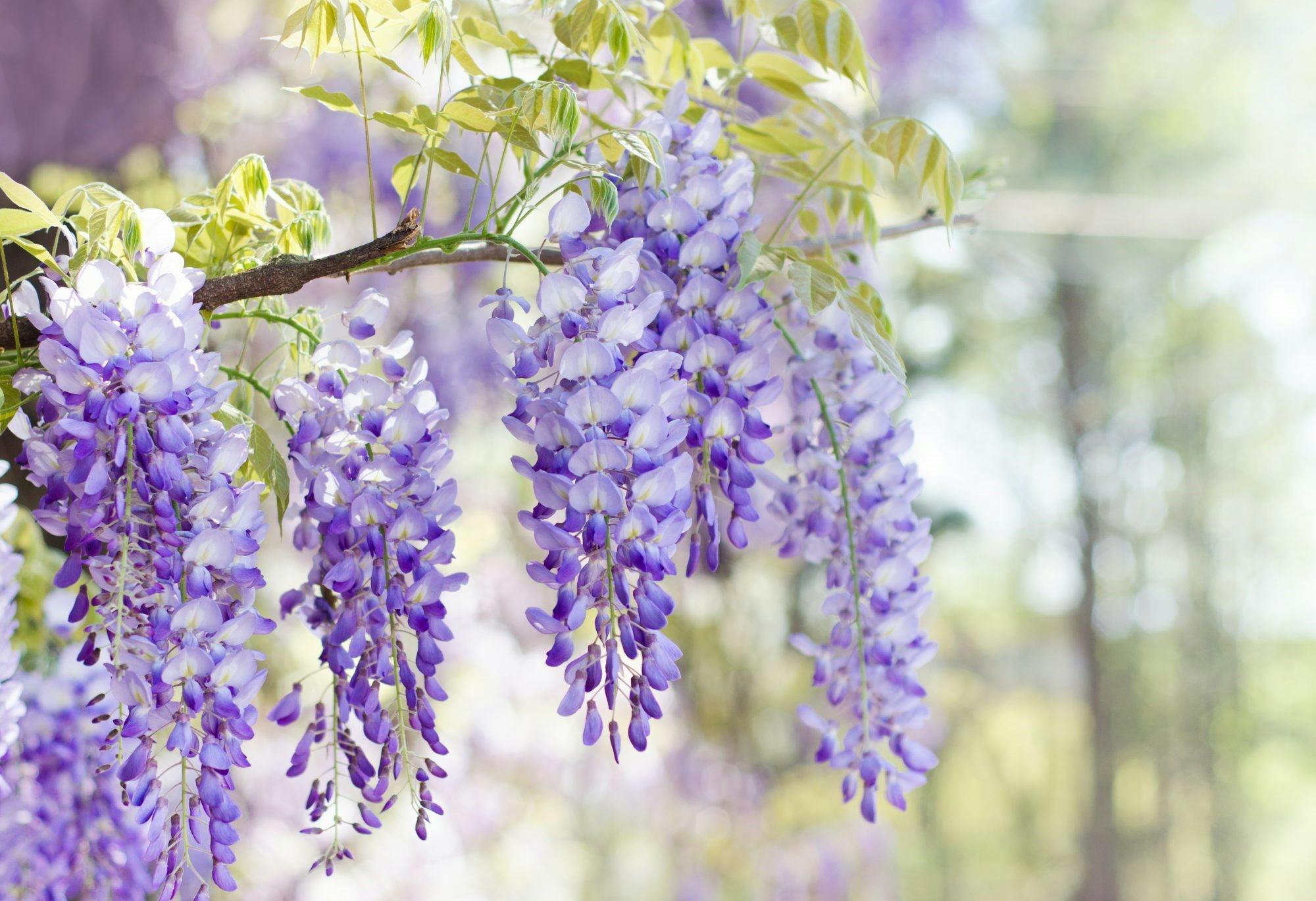 Cascades of Wisteria
Marigolds
Many avid gardeners love to have marigolds in the garden.  They are bright, hardy, draws beneficial insects, and some are very fragrant.  Varieties of marigolds grow up between 12-24 inches in height.  Their leaves are vibrant green and the heads of the flowers resembles pom poms and at times, exploding fireworks.  The flowers are edible, and used in different ways to liven up dishes.  Marigolds are also known to be a natural deterrent of harmful pests and many use this to their advantage and plant them around the garden.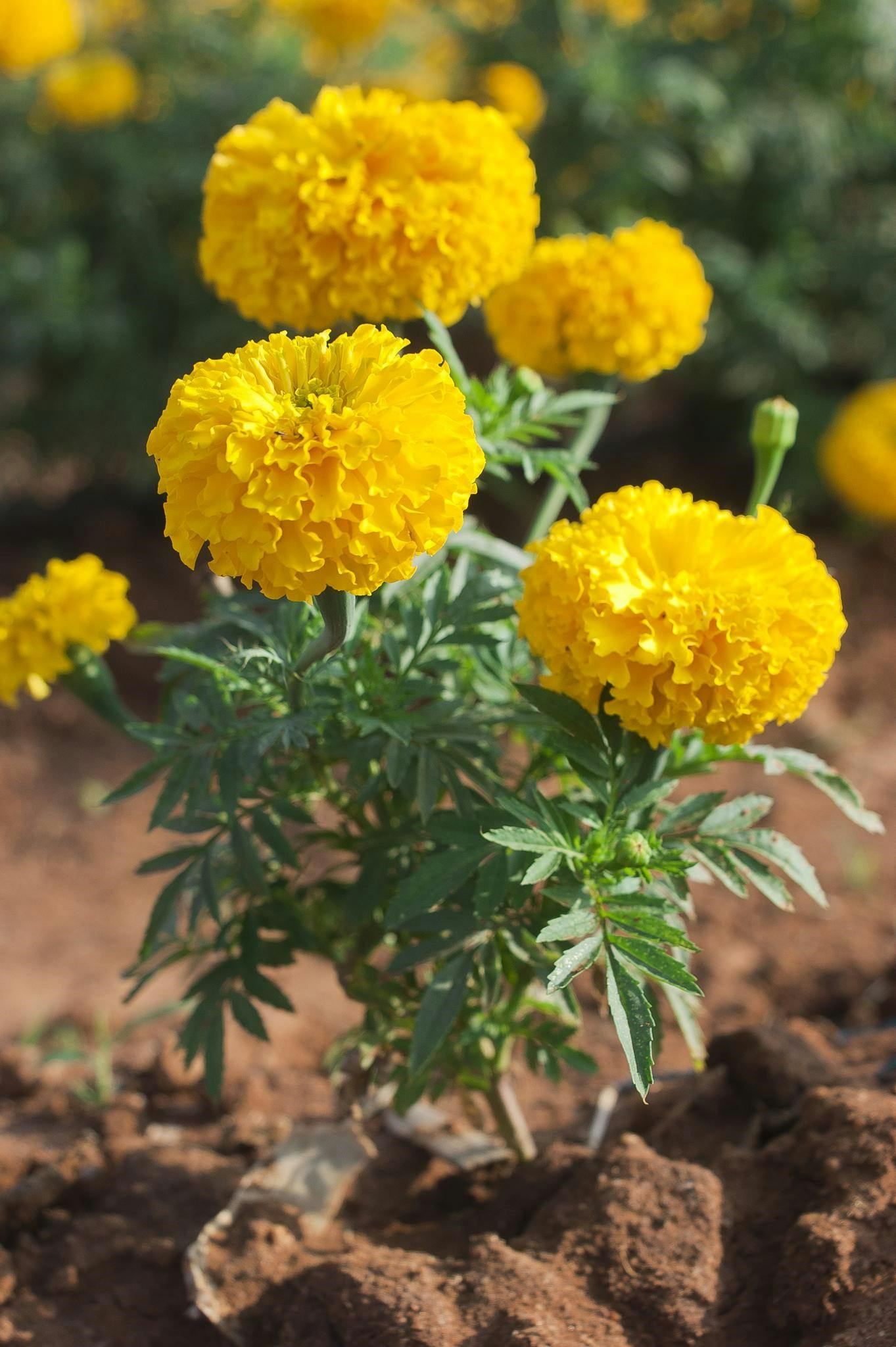 Golden Marigolds
Peonies
With painting like flowers and vast color and bloom selection, who wouldn't want to be without a peony or two in their garden?  Being a perennial, peonies need only be planted once to have years of show stopping displays of flowers.  Above those, they emit decadent fragrances that is sure to enchant your senses.  Requiring well drained, sunny well drained locations, they can be placed at the base of your garden where the vivid colors will come out when the sun's rays shine upon them.  There are hundreds of peony varieties out in the market today.  Why not find one that will surely take your breath away.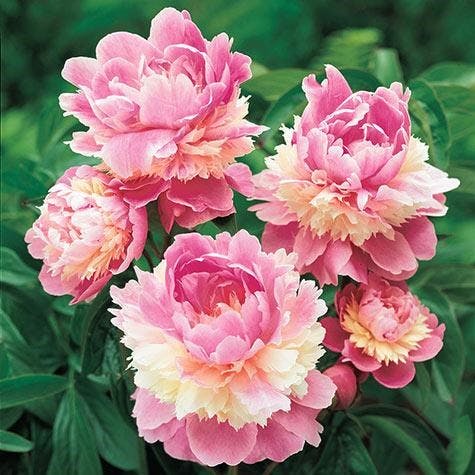 Mesmerizing Peony blooms
Growing and caring for these floral plants can be very rewarding. You will not only enjoy growing it, but also have admiring the beauty they each have both in your garden and in your hearts.