Plant Story Introduction
Welcome to Plant Story – your one-stop-shop for all things plant-related! Our app is the perfect place for plant lovers and enthusiasts to come together and connect over our shared love of all things green and growing. Our platform makes it easy for sellers to list their products and for buyers to browse and purchase with ease. Join us today and start selling your plants on Plant Story!
1. How to manage your items?
1.1 How to list your items on Plant Story?
To get started, simply click on the "+ Sell" button and post your first product!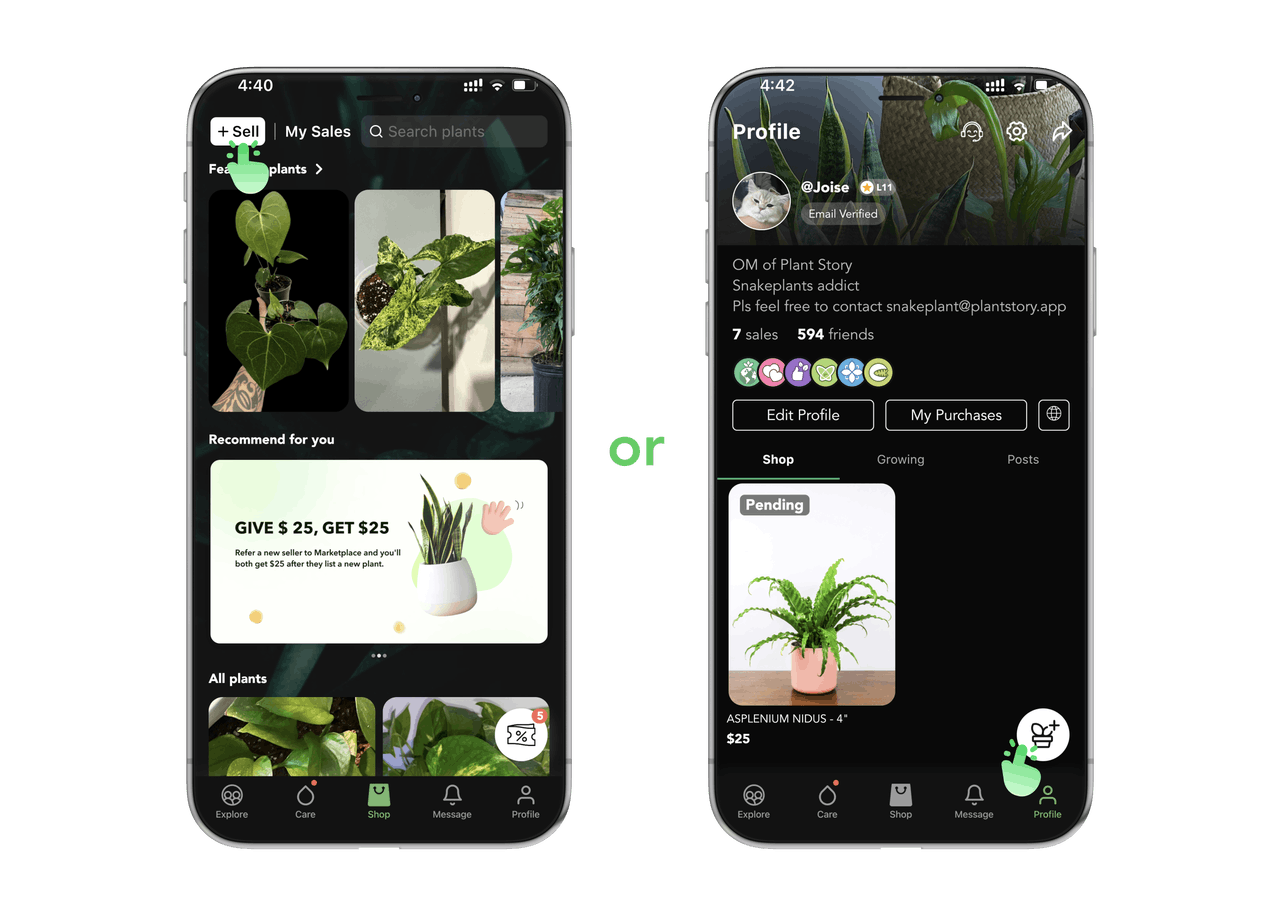 Enter product detail information and post it with one click.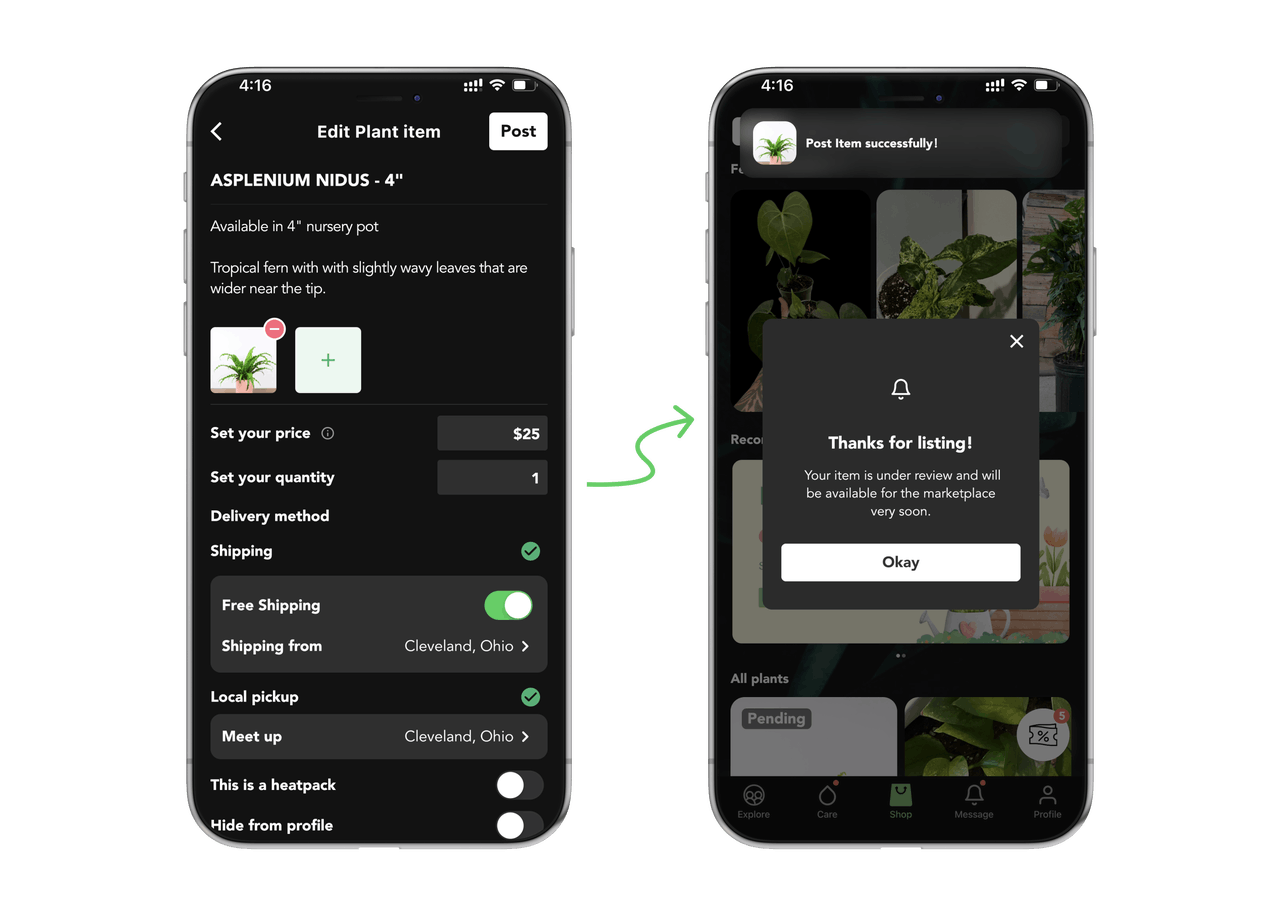 Your item will be reviewed within 12 hours and will be available in the marketplace once it has been approved.
If you have a large number of items to list, please feel free to contact us at info@plantstory.app and we'll be more than happy to assist you! If you have a spreadsheet of your products, we would be happy to help you upload your products in bulk, which would save you more time!
Due to the specific requirements for shipping plants, Marketplace is currently only available in the U.S. , and only sellers based in the U.S. are able to post items for sale.
1.2 How to Bump Your Listings on Plant Story?
Bumps bring more attention to your listings. Sellers without pro-membership have 1 free bump per day and you can upgrade to being a pro seller to enjoy 2 bumps per day. And sellers with a pro-membership have 2 bumps per day.
Simply press the "Bump"button and you are good to go! A "bump" is an effect that happens right away and moves your listing to the top of the marketplace.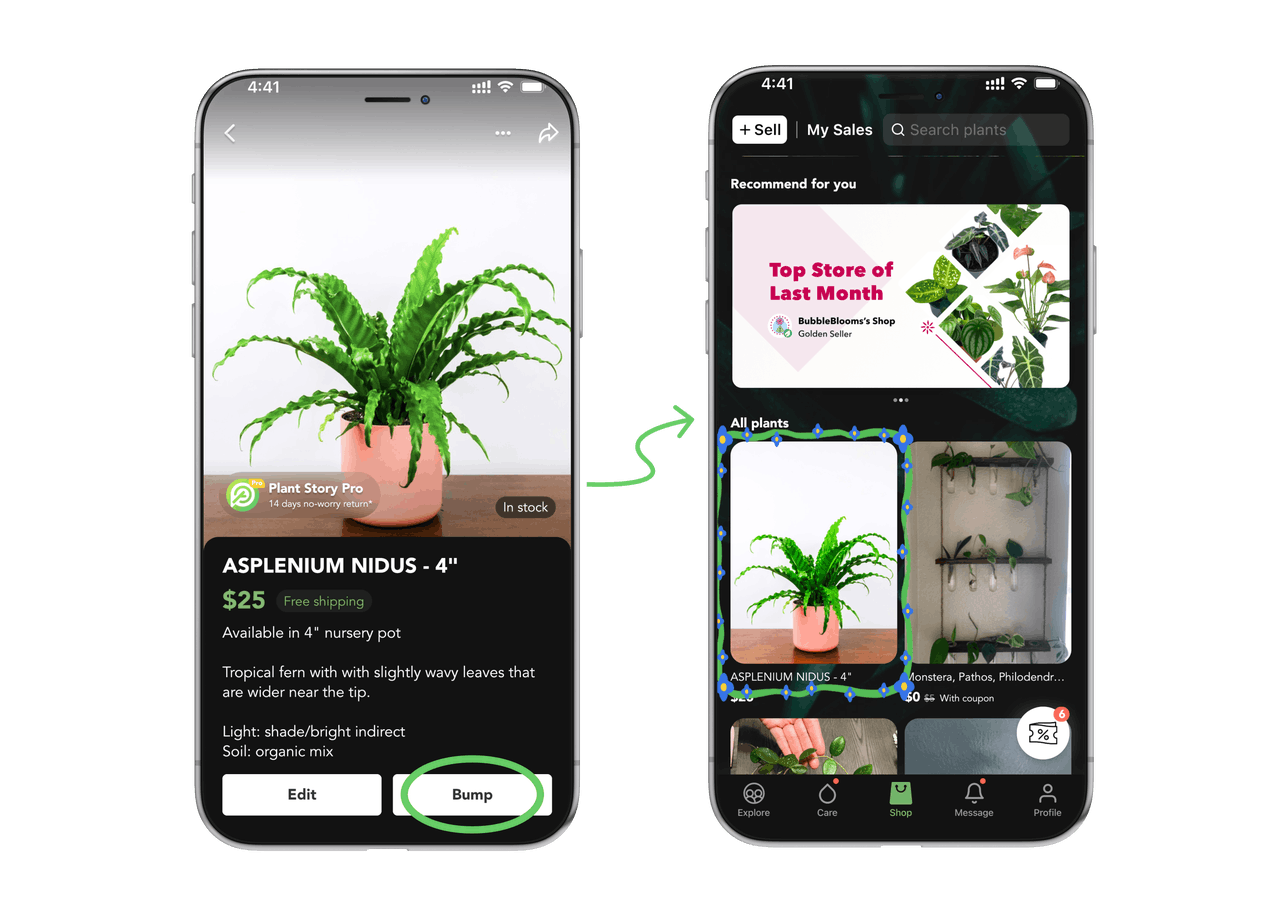 1.3 How to restock your products?
Click to enter the product details page, select the "Edit", reset the quantity of the product, and finally click "Post".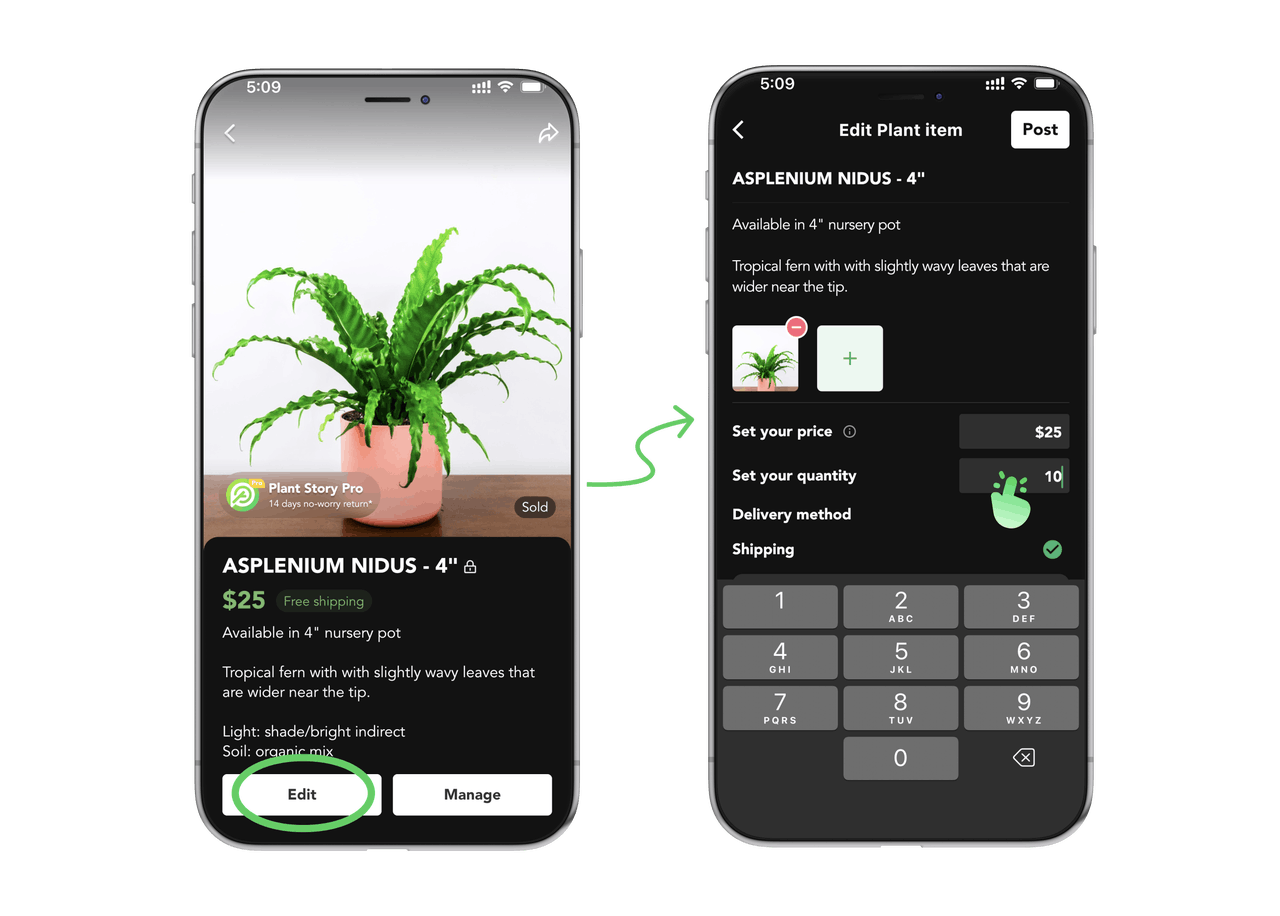 1.4 How to hide your items?
If you want to make the item non-public, you can set it on the item details page. Once hidden, only users who get the link will be able to see and buy the item.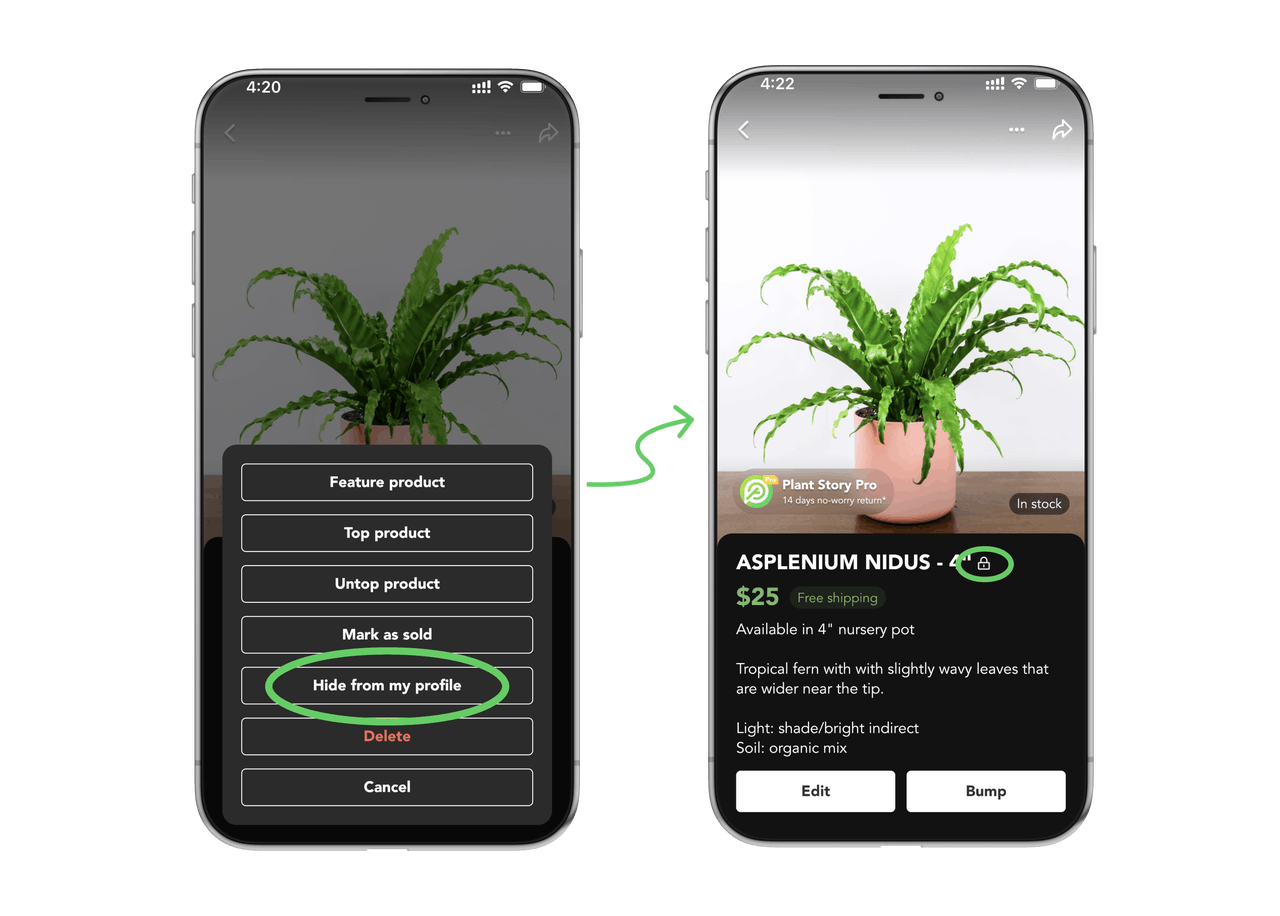 2. How to ship on Plant Story?
2.1 Ship on your own
Purchase the label from the carrier's site and get a tracking number.
Return to Plant Story App, select a shipping carrier and enter the tracking number. You can select from a range of popular shipping carriers, including USPS, UPS, FedEx, and DHL, or enter the carrier name if it's not listed.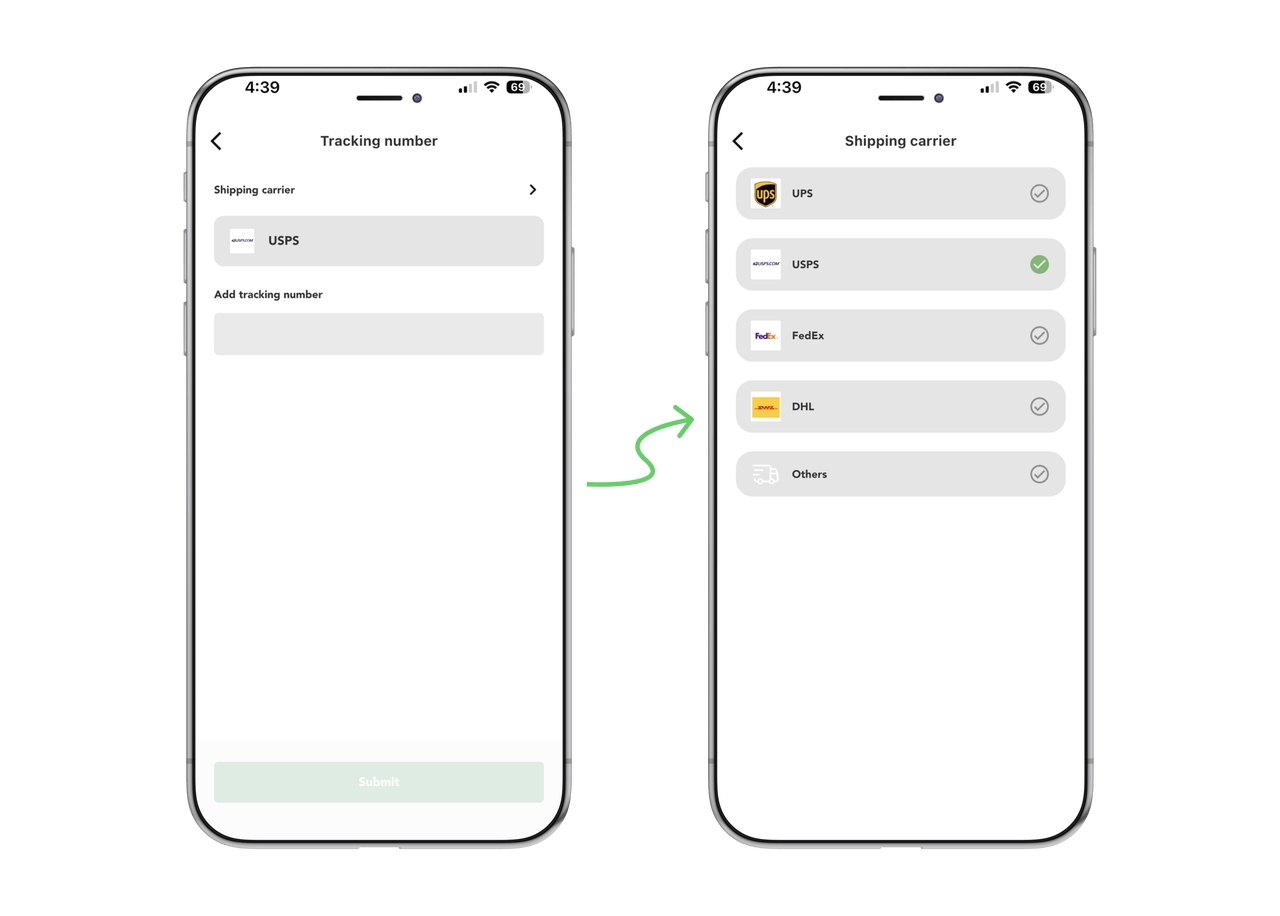 3. Please contact us at info@plantstory.app or @PlantStorySupport if you need to modify the tracking info.
2.2 Purchase shipping label from Plant Story
Four easy steps to use Plant Story prepaid shipping labels. If you plan to use Plant Story prepaid shipping labels, the shipping fees will be deducted from your card or your balance. The tracking number will be automatically filled in your order.
1. Make sure to provide the correct location you'll be shipping from so we can generate an accurate shipping label.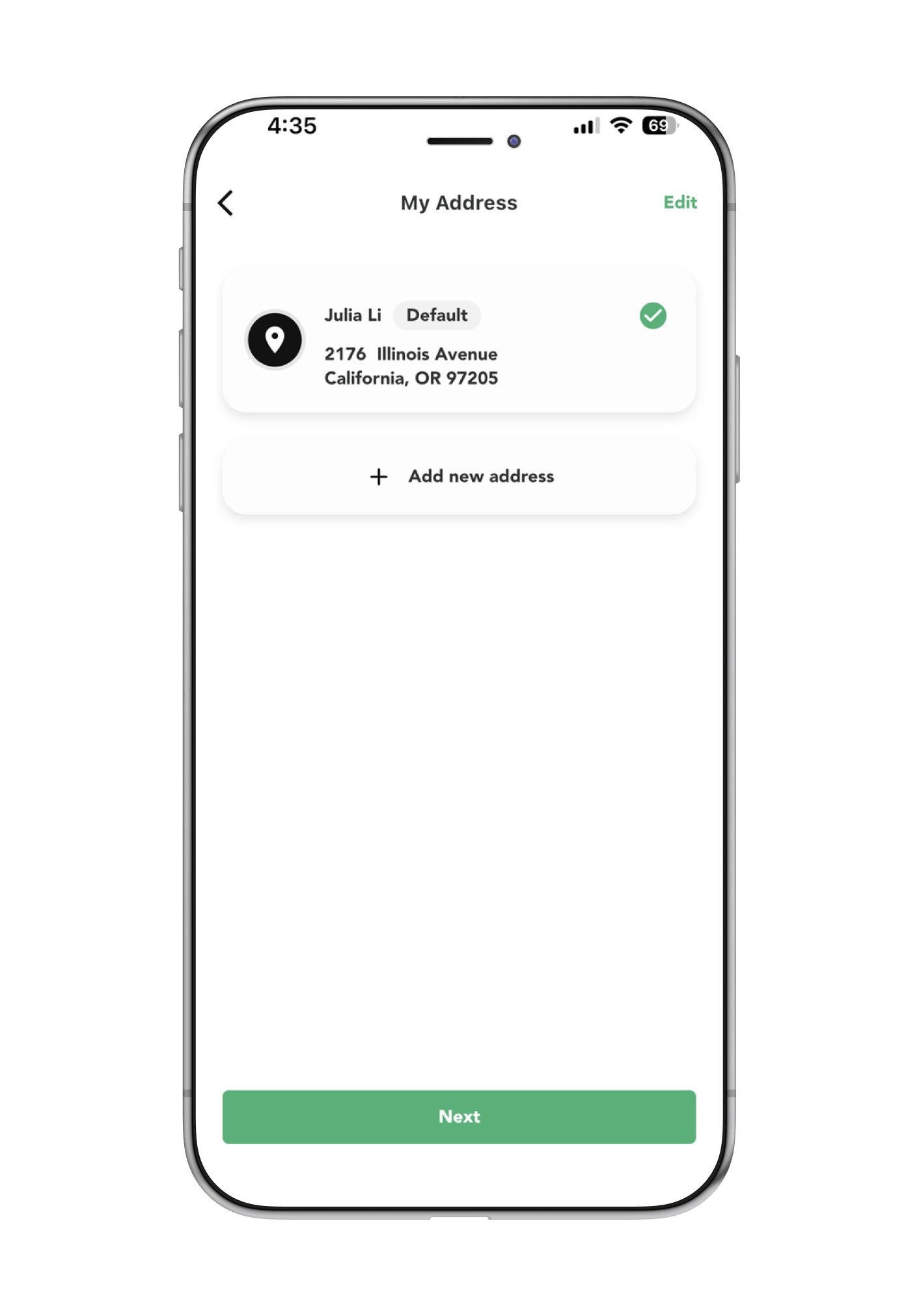 2. Enter the package's weight, length, width, and height for an accurate shipping fee calculation. The more precise you are with these measurements, the more accurate the shipping fee will be. Double-check the info to avoid errors before submitting.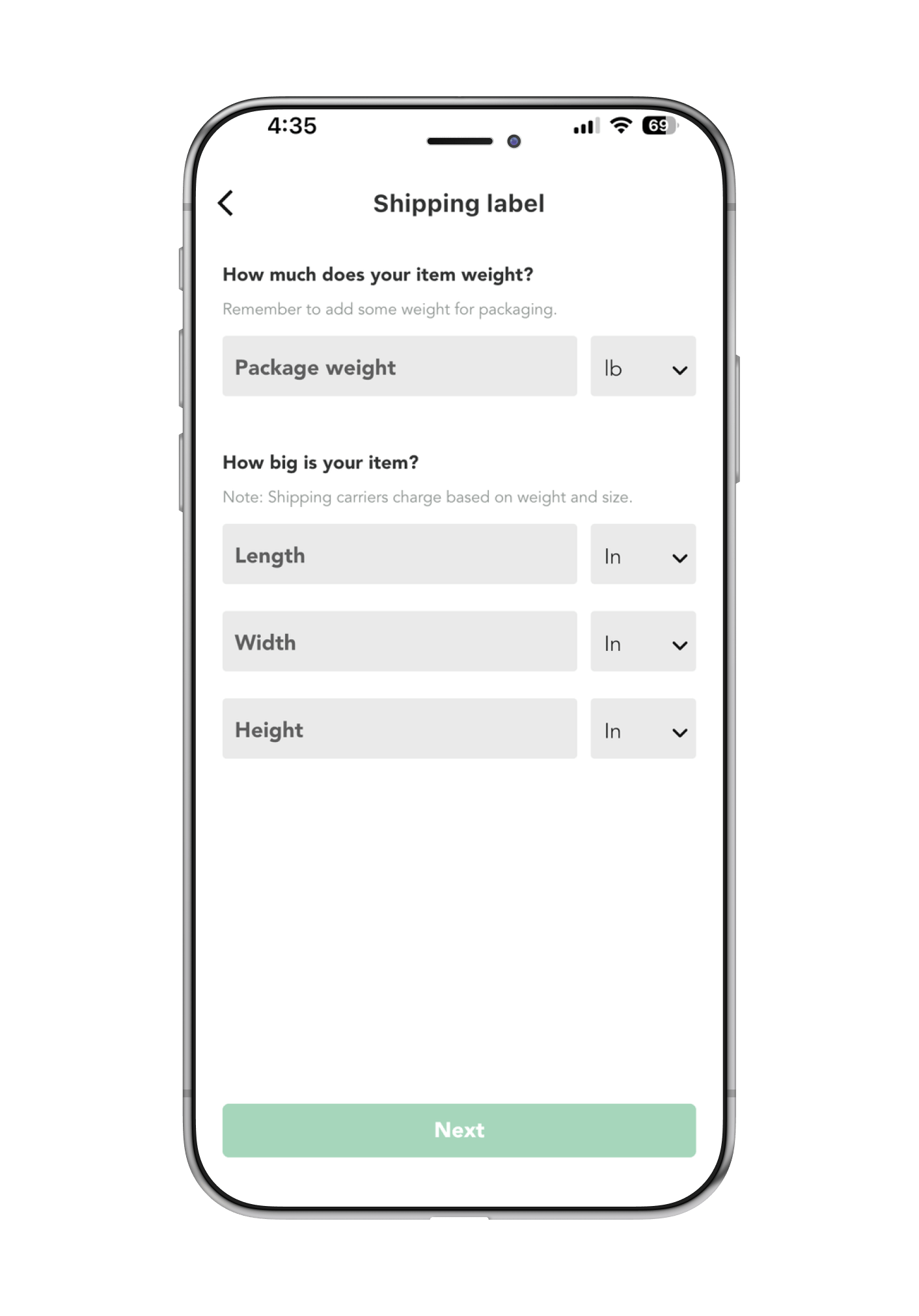 3. Once you confirm the information and hit "next", the shipping label will automatically download to your mobile device. Print it out and attach it to your package.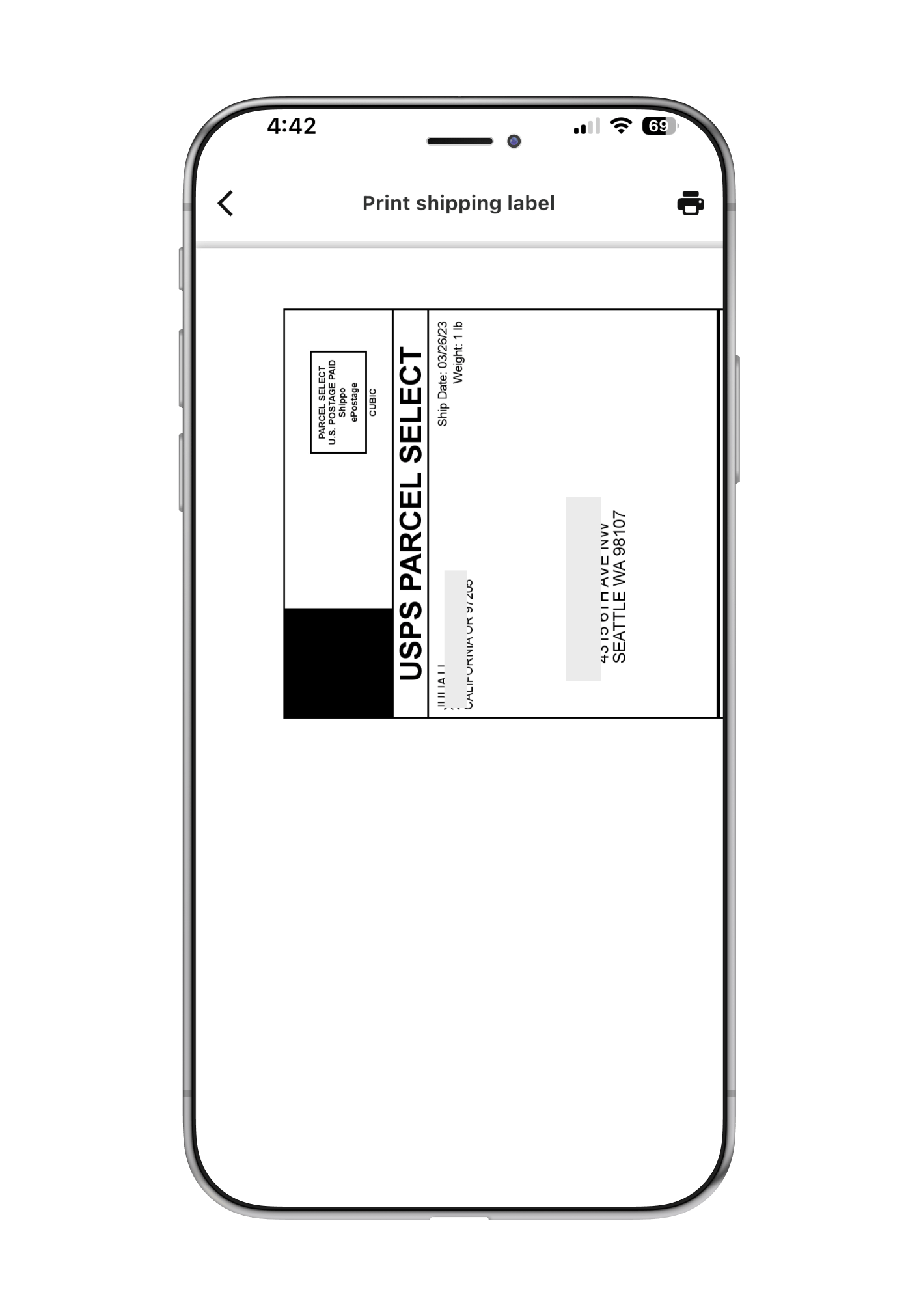 4. Take your package to the shipping station and hand it to the staff. They'll scan the label to ensure proper registration and delivery. Once scanned, the package is now on its way to the buyer.
3. How to manage your balance?
3.1 When does the order earn reach your balance?
If it is your first order with Plant Story, your order earnings will be credited to your balance after the order is marked as "delivered".
If it is a non-first order, your order earnings will be credited to your balance after the order is shipped.
3.2 How to transfer your balance?
Transfer your balance in 4 steps! Note: Please download (ios, android) and use the latest version 7.3.0 and above.
1. Go to Settings -> Total Balance -> Transfer my balance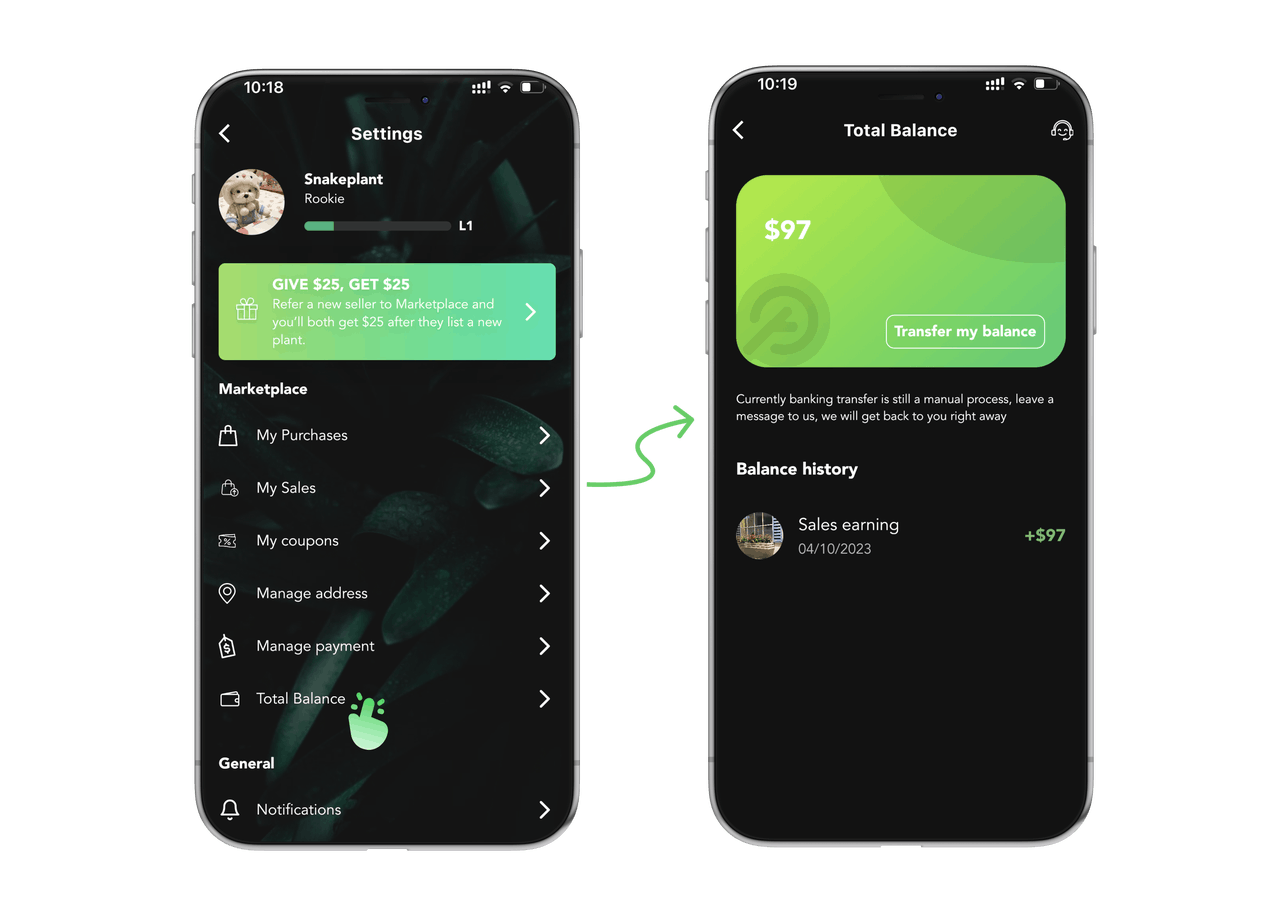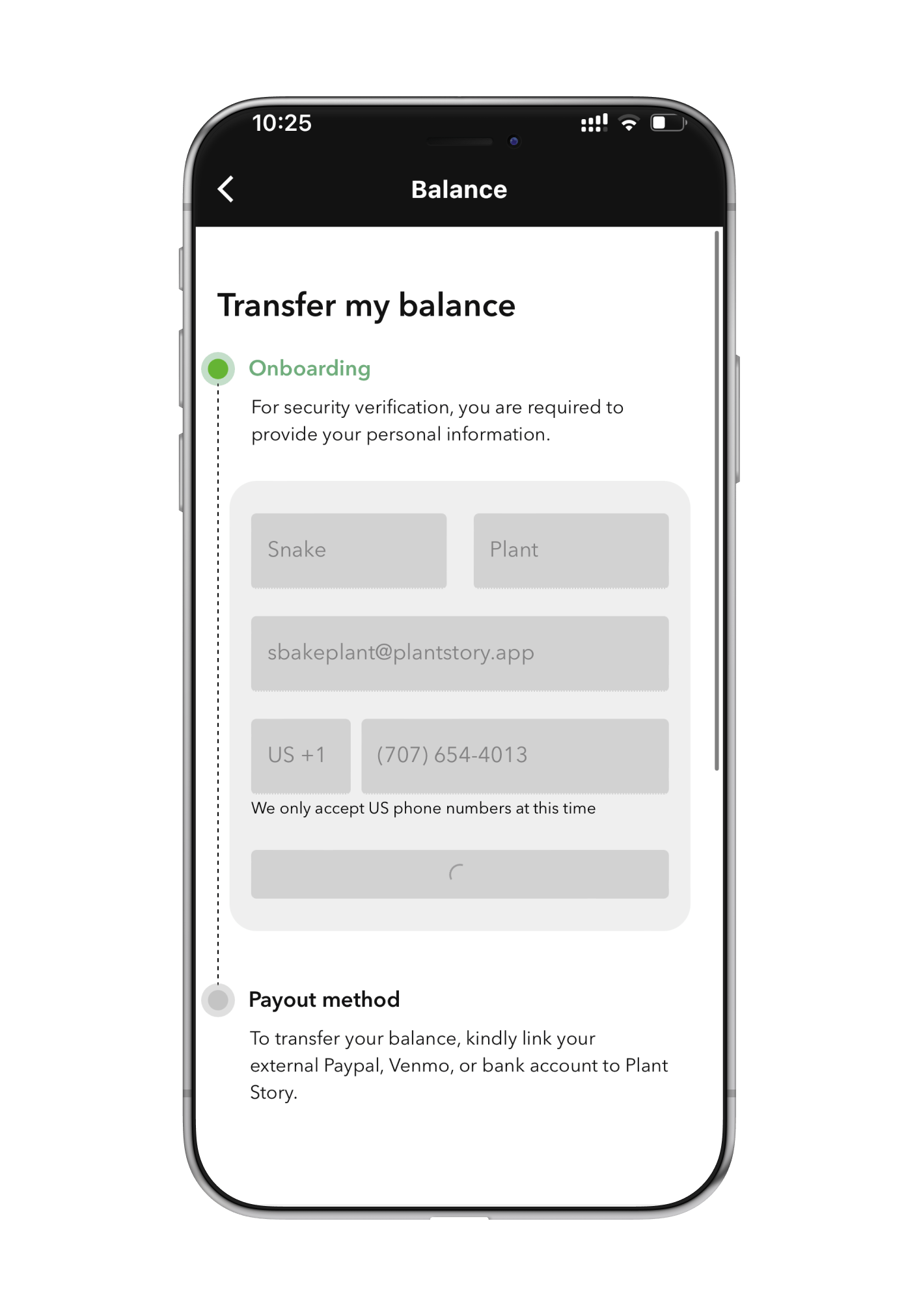 3. Add your payment method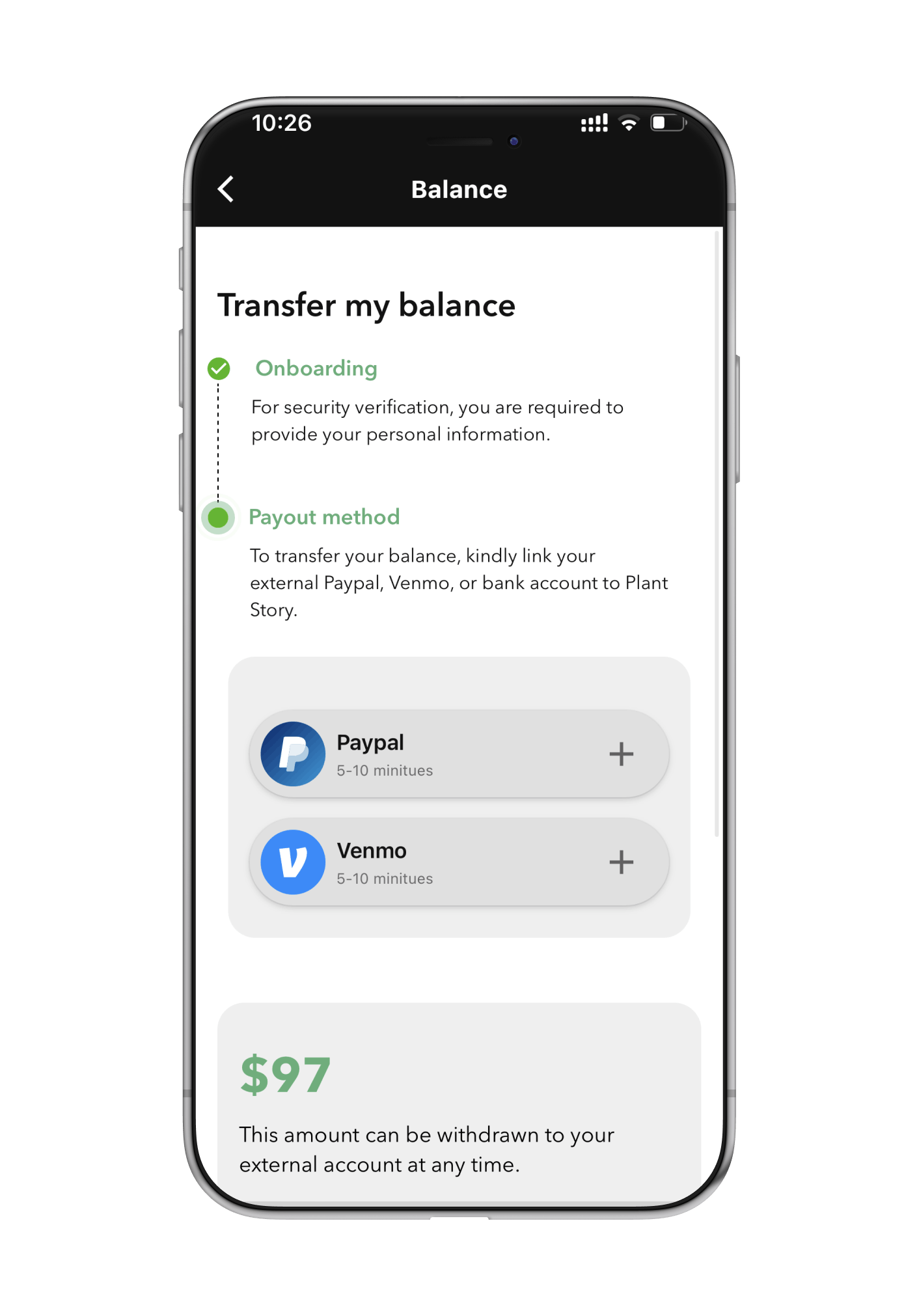 4. Enter the withdrawal amount and proceed.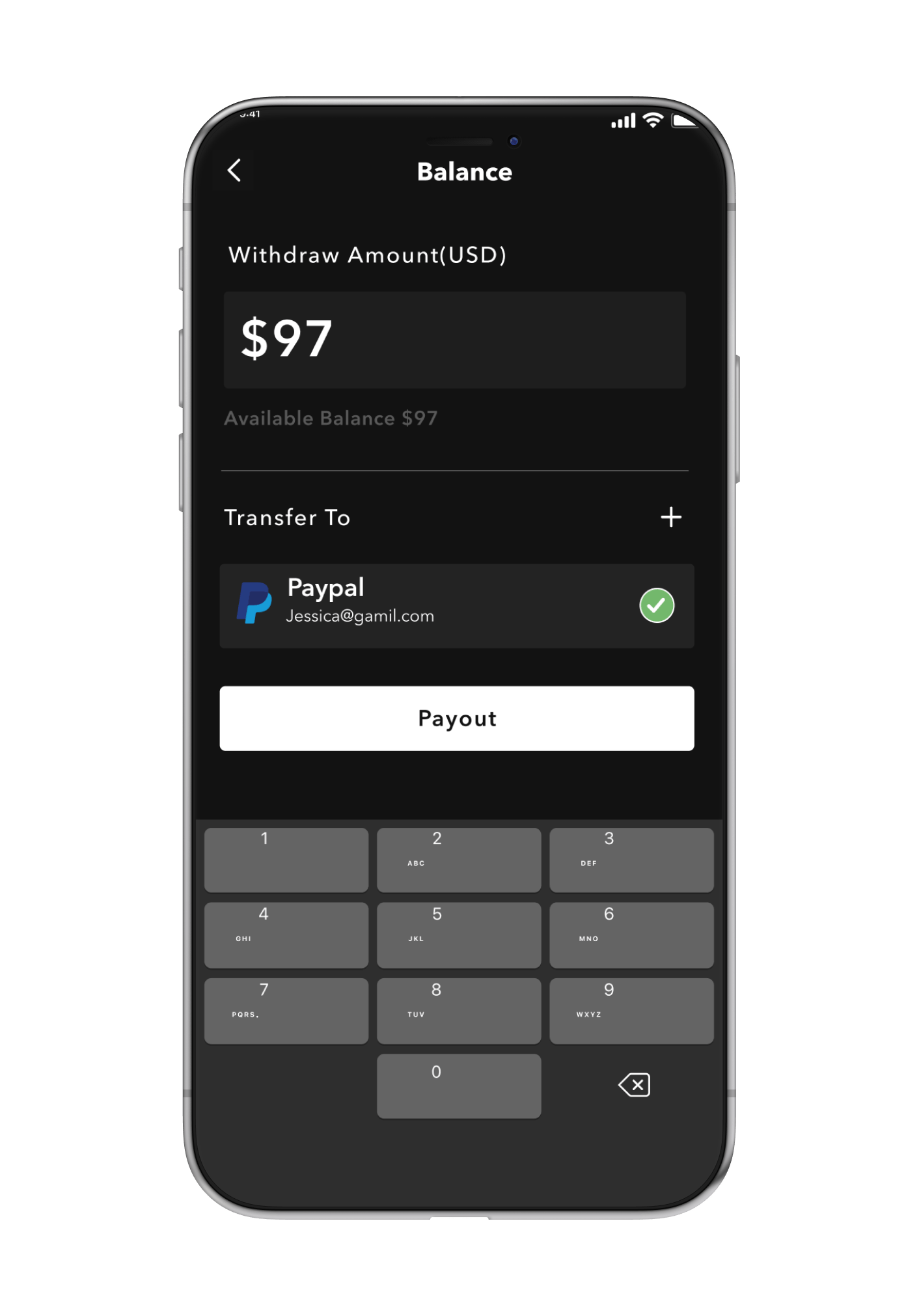 4. Marketing & Promotion Support
4.1 Marketing is key to your revenue
Get more exposure by adding your new products weekly and using the Bump feature in Plant Story Marketplace.
If you want to get more exposure by promoting your store through Plant Story Official. Please contact joise@plantstory.app or @PlantStorySupport account. We can help you design promotional banners and promote your store with multiple channels such as IG / Facebook / Plant Story App / Plant Story Newsletter, etc.
4.2 Promote your store on Facebook & Instagram
1. Go to your profile page -> Click the Share button -> Copy your own link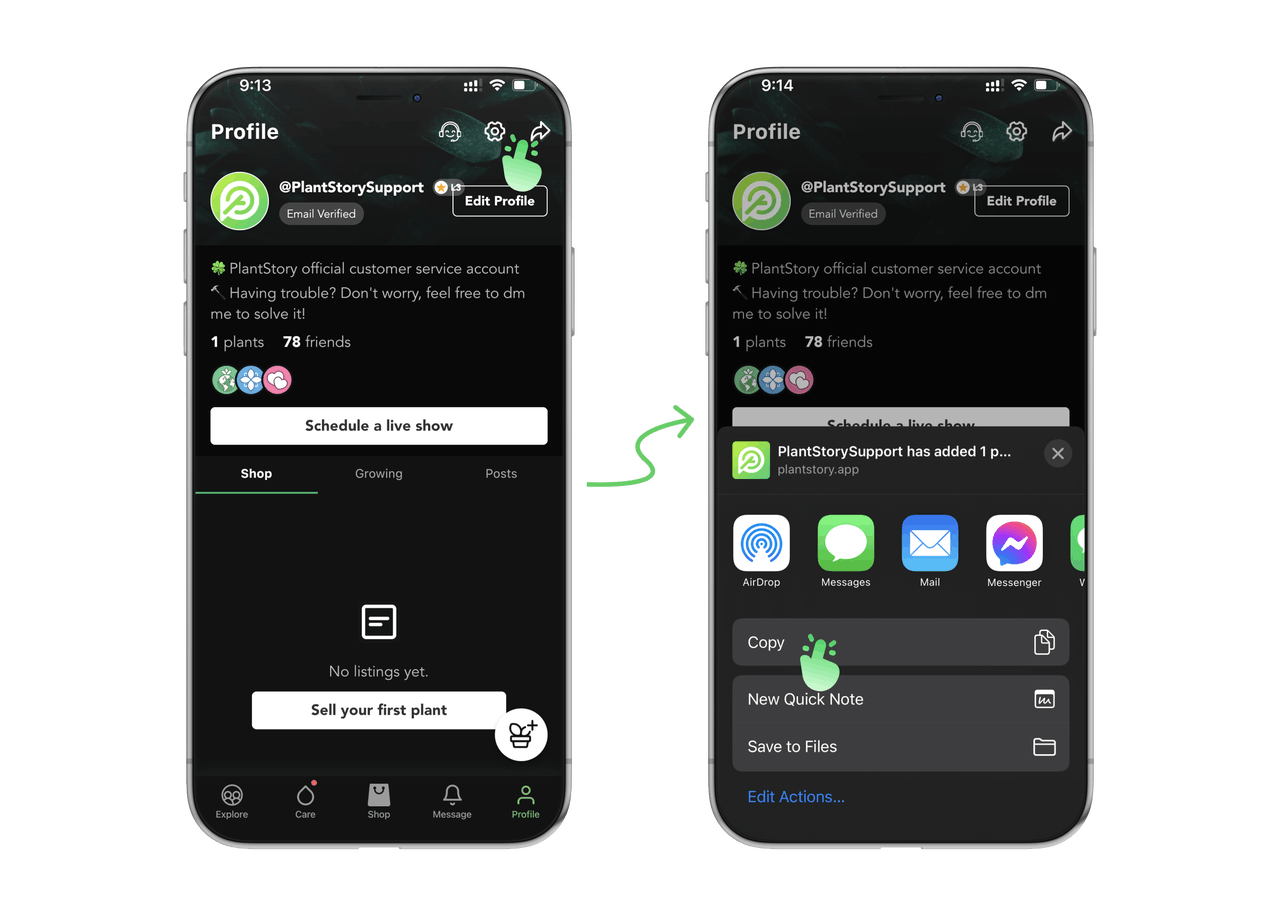 2. Add your profile link to your Facebook & Instagram account. Users can reach your Plant Story Store by clicking on your link, and those who follow you will receive an exclusive store coupon with 15% Off, up to $5 off offered by Plant Story!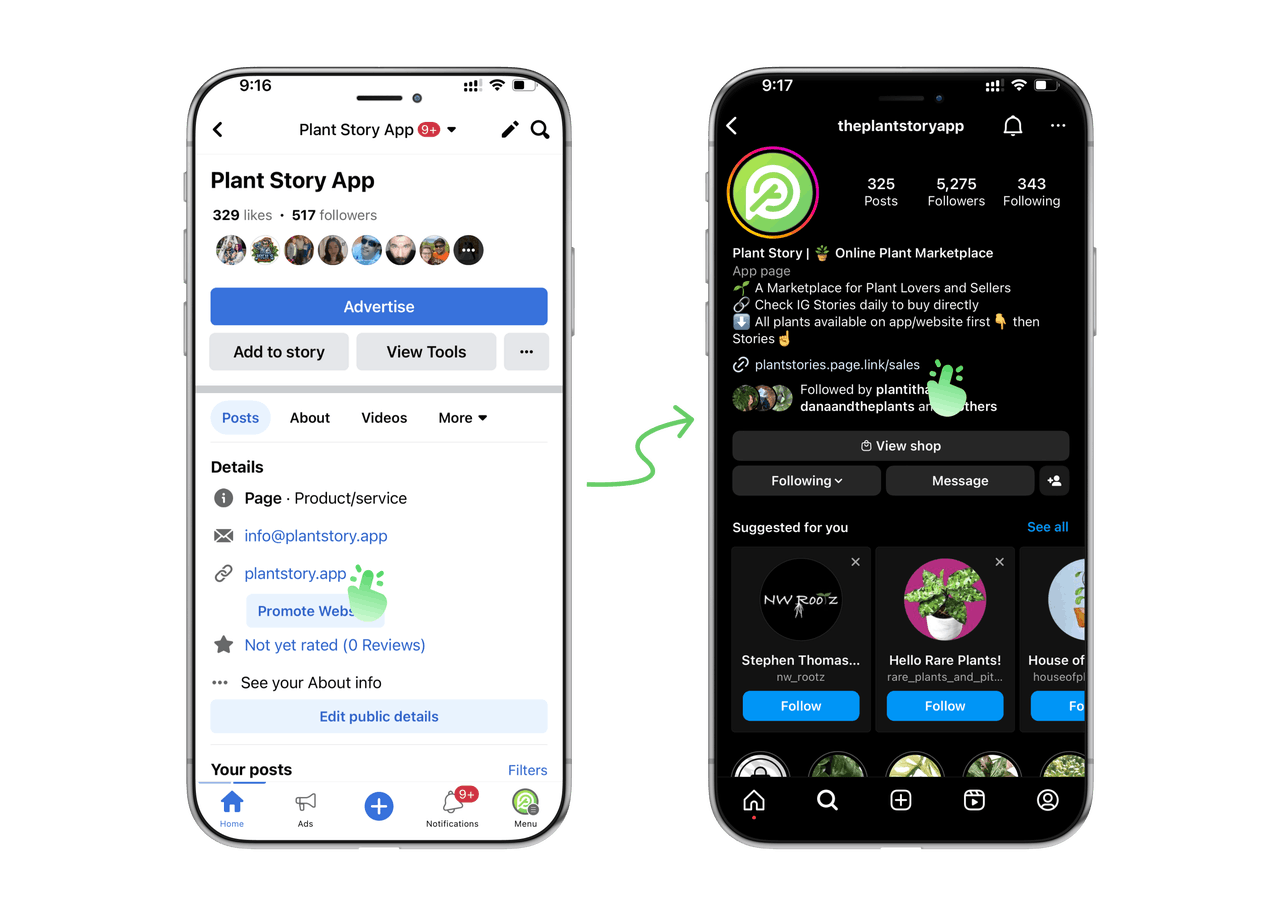 3. Find national & local groups to share your store or your sale posts. There are groups like business share groups, plant lover groups, for examples: Plants n Stories , Plant Purge USA.
4. How to grab attention in those groups:
Post well taken photos
Memes are often a hit on algorithms
Become top contributor in groups
If a post you posted got more attention, post link in comments or in IG post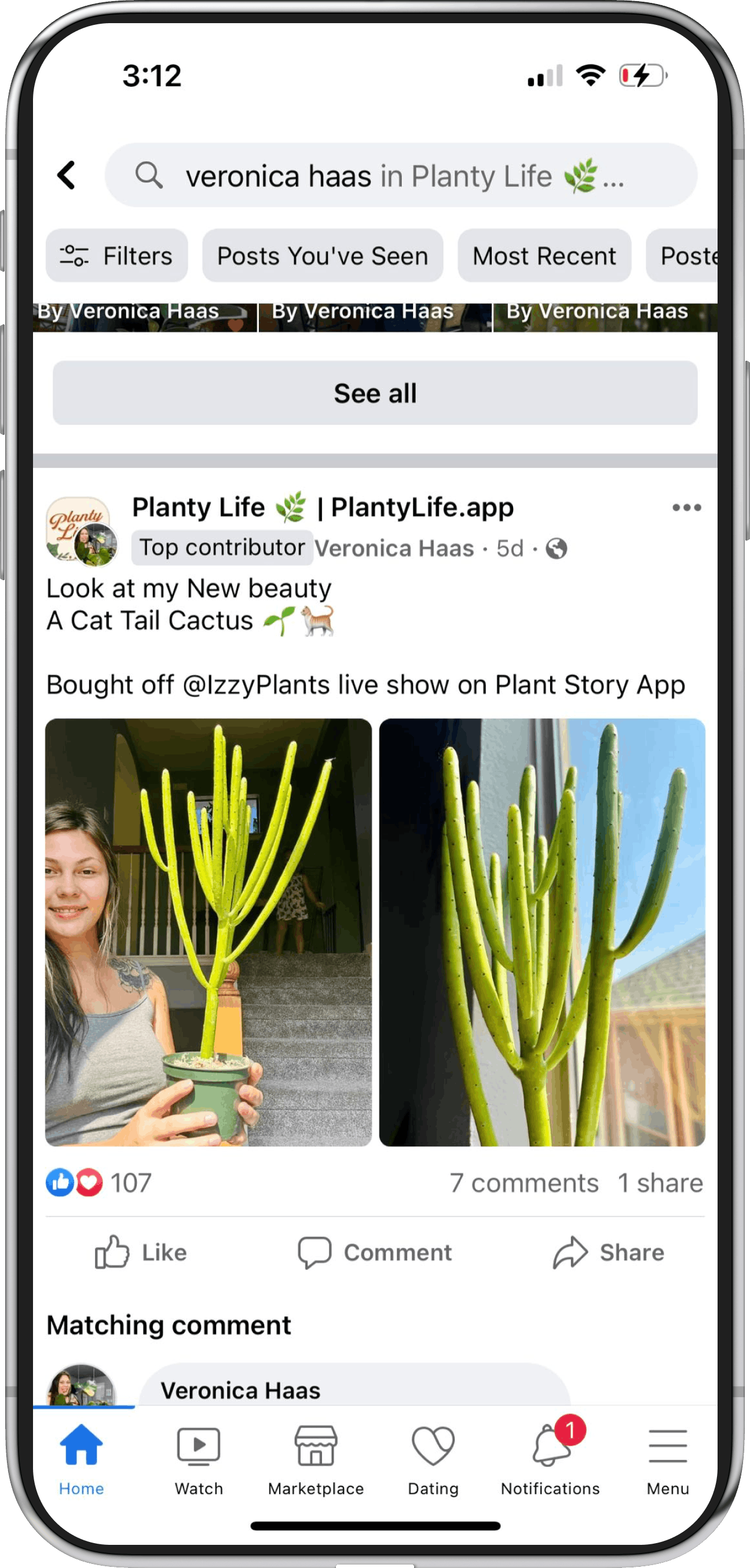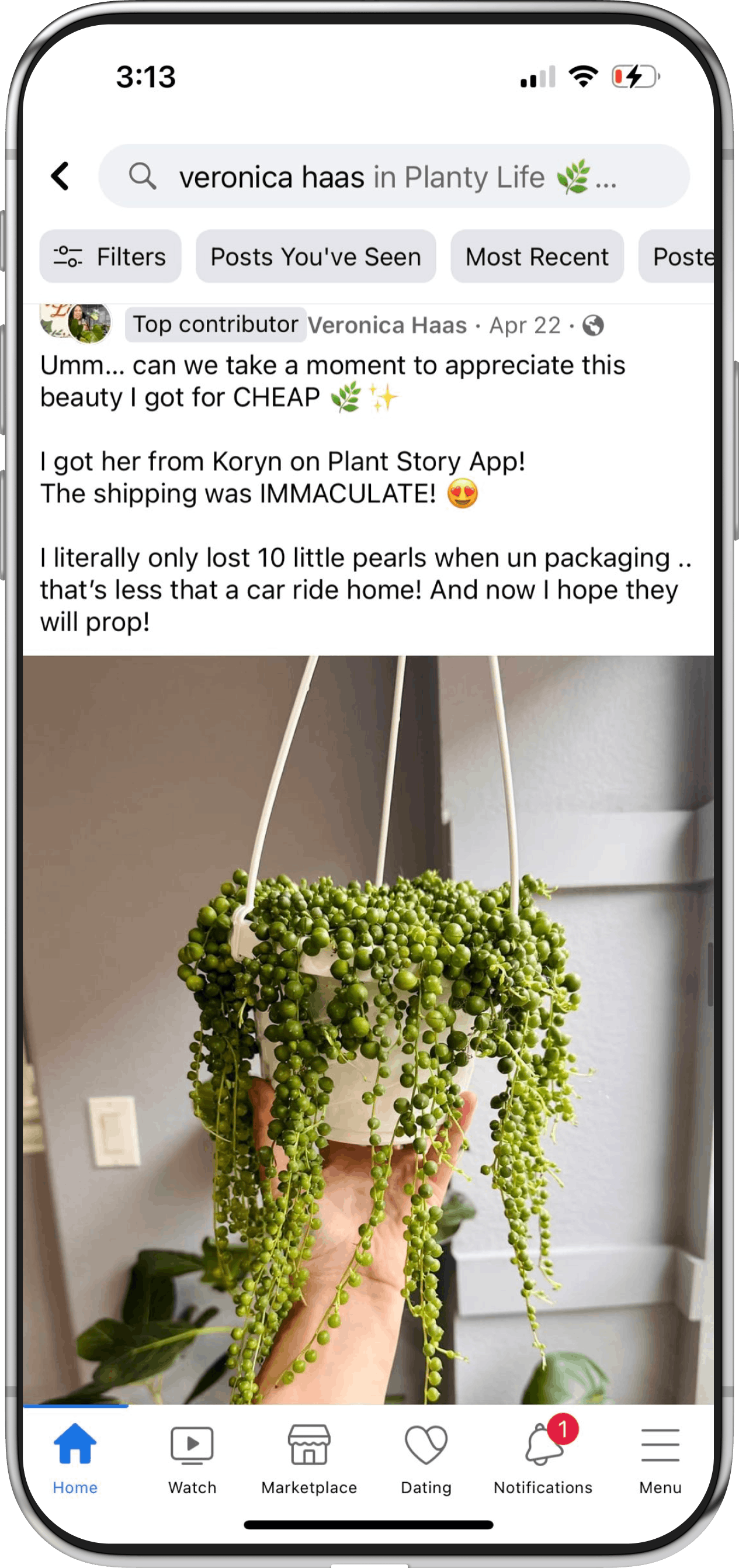 Taking 20 mins a day to make a few posts can be crucial for your own business! You can pay for marketing, but just taking 20 mins can really improve sales & making connections to grow!
4.3 Biggest and most important things
BE YOURSELF
BE AUTHENTIC
BE TRANSPARENT
5. How to find us?
Please feel free to contact us if you have any questions or suggestions. We will usually get back to you within 24 hours.
1. Find us on the Plant Story App via the @PlantStorySupport account. Open Plant Story App -> Your Profile -> Click on the Help Center in the upper right corner.
2. By Email: info@plantstory.app