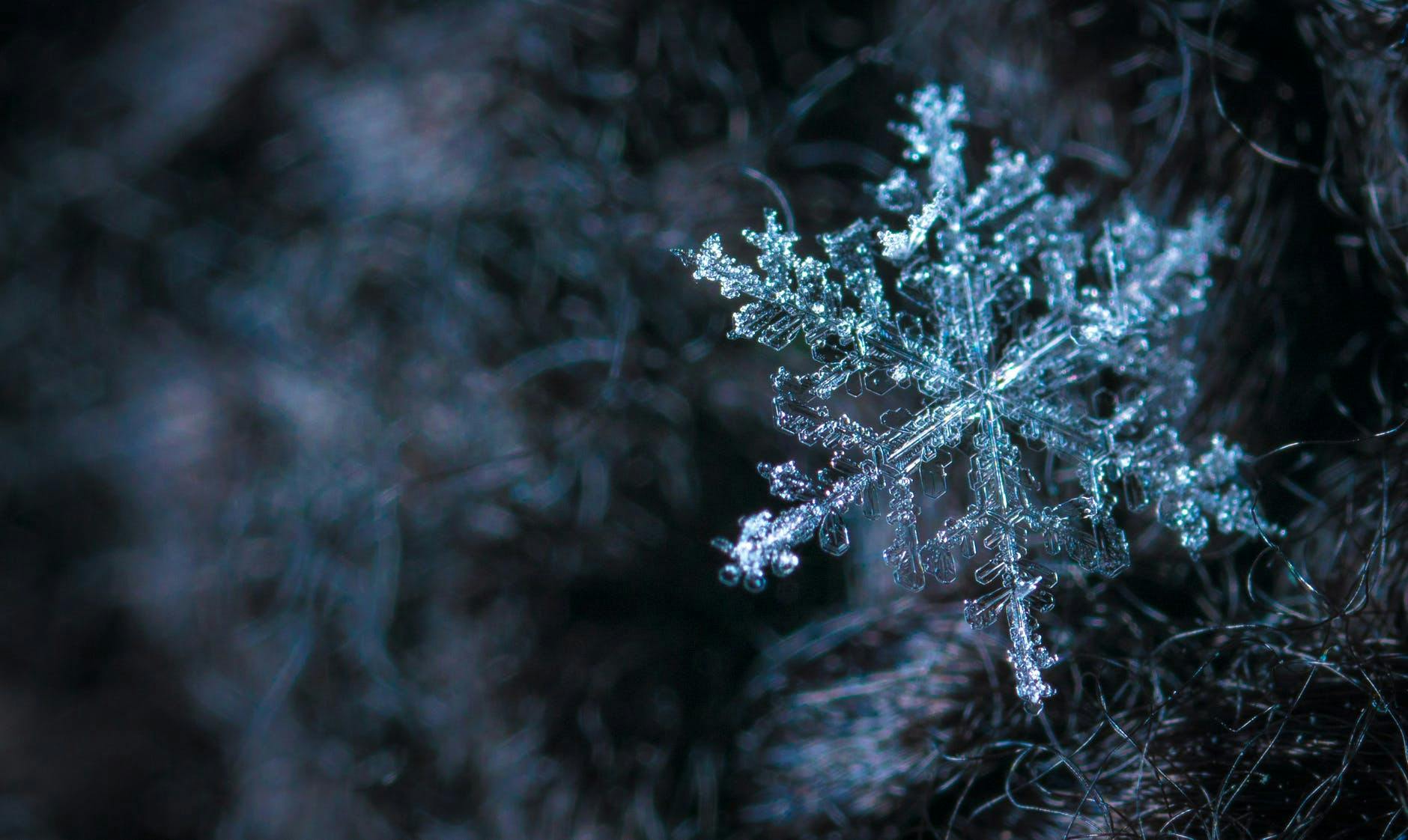 Snow Flake
Gardening with the seasons has its many rewards and downfalls. Some are exhilarating and awe-inspiring, while others are just downright gruesome.
One such obstacle is Frost. The definition of frost is a deposit of small white ice crystals formed on the ground or other surfaces when the temperature falls below freezing. Depending on your USDA zone location, your first frost dates in the fall mark the beginning of the cold season. Inversely, the end date of frost also marks the beginning of the active growing season.
How does Frost affect me? You may ask! Well, it affects you greatly and more than you may know. It could mean the difference between the life and death of your plants.
All plants have that optimum temperature range where they will thrive and grow well. Outside of this range, health declines the farther away you go.
If it's too hot they will burn, wither and die. If it's too cold, they will wilt, rot and die.
As gardeners, we need to be aware of the dangers of frost and how to best work around its many downfalls.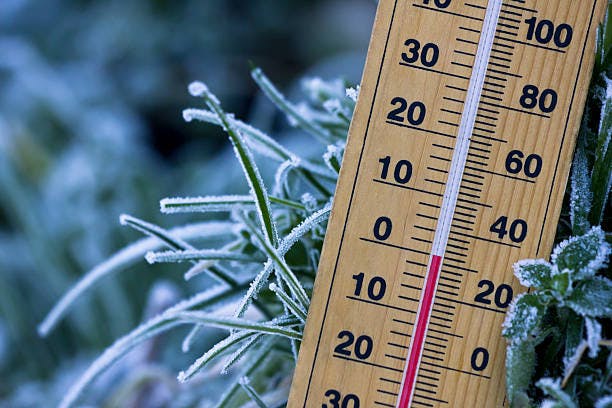 Freezing temperatures and frost bitten plants
So, you ask, how do I use this knowledge to my advantage? The answer is quite simple, understand when your zone's first and last predicted frost dates are would be a good starting point. The first frost usually comes around autumn when the temperatures drop from the change out of summer and into the fall. With this change, if it is low enough, frost will being to show and the first frost date will be inevitable. Many people follow this and move their frost sensitive plants indoors, cover or shelter them where they will be protected from the effects of frost. This ensures that the plants remain alive and undamaged from the freezing temperatures. Some frost sensitive plants may even survive a few hours of light frost. But in the long run, they all will need some protection. Some plants produce special hormones that keep them from freezing.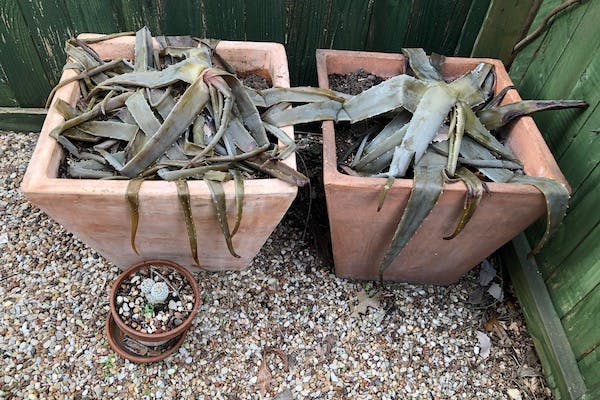 Aloe Plants damaged from frost exposure
The above aloe plant suffered from frost and when it warmed up, the plant had died.
Although the evidence is not strong, it seems that the rate of thawing after a freeze is also partially related to the amount of damage as well as the category of freeze-sensitivity.
Plants fall into four freeze-sensitivity categories:
(1) Tender
Tender plants are those that have not developed avoidance of intracellular freezing (e.g. mostly tropical plants).
A tropical climate is identified as a climate characteristic to the tropics; that is from the equator to the Tropic of Capricorn in the south and from the Equator to the Tropic of Cancer in the north. The Koppen climate classification defines a tropical climate as a non-arid climate in which the mean temperature is about 64°F throughout the year.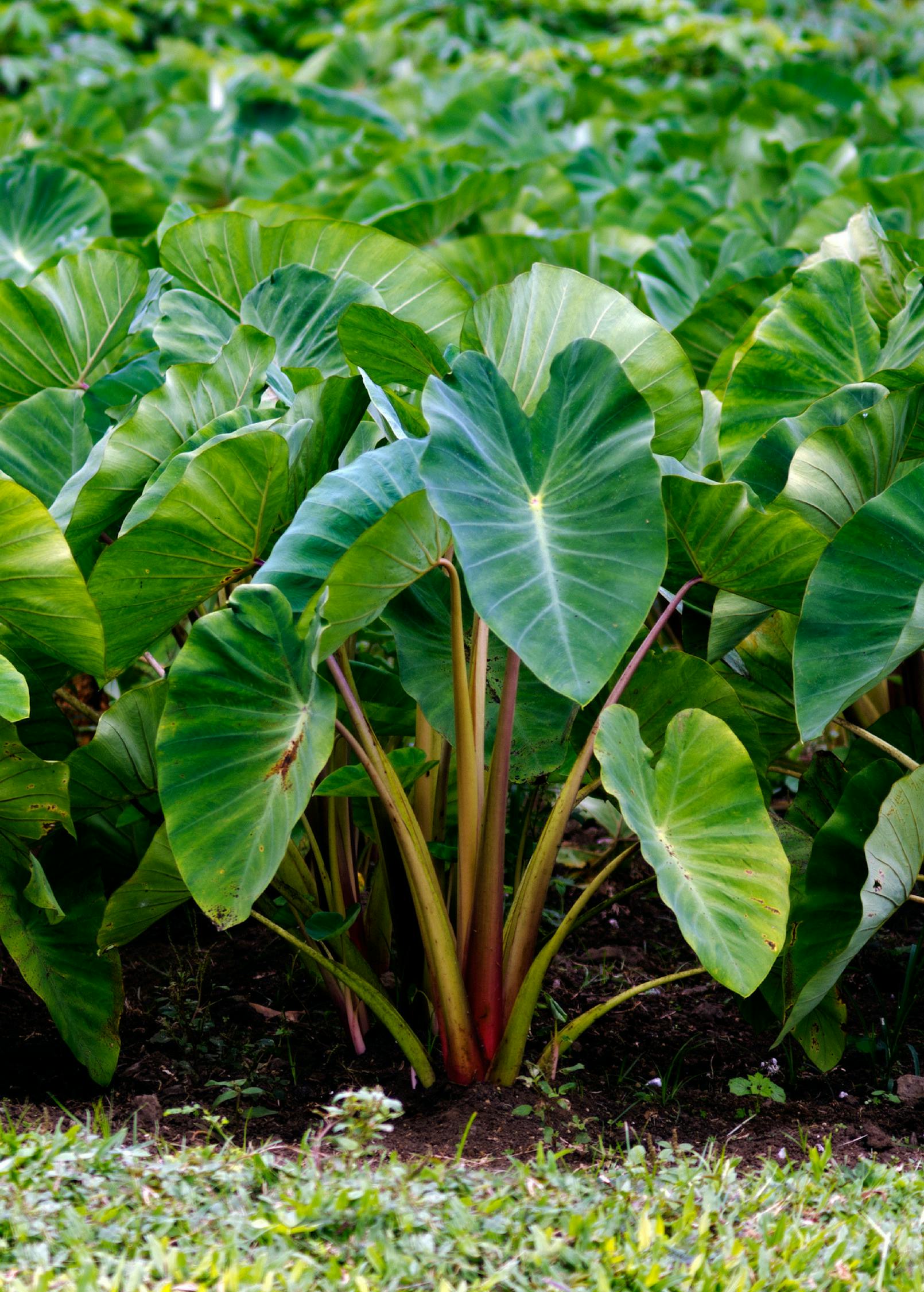 frost sensitive tropical red taro plant
(2) Slightly Hardy
Slightly hardy plants include most of the subtropical fruit trees, deciduous trees during certain periods, and fruit and vegetable horticultural [truck] crops that are sensitive to freezing down to about -5 °C.
Subtropical climates are defined as the areas adjacent to the tropics. These areas are usually located 20 to 40 degrees north or south of the equator. Southern areas of the U.S., Spain, and Portugal; the north and south tips of Africa; the mid-eastern coast of Australia; southeastern Asia; and parts of the Middle East and South America are subtropical climates. In these areas, summer is very long, hot, and often rainy; winter is very mild, usually without frost or freezing temperatures.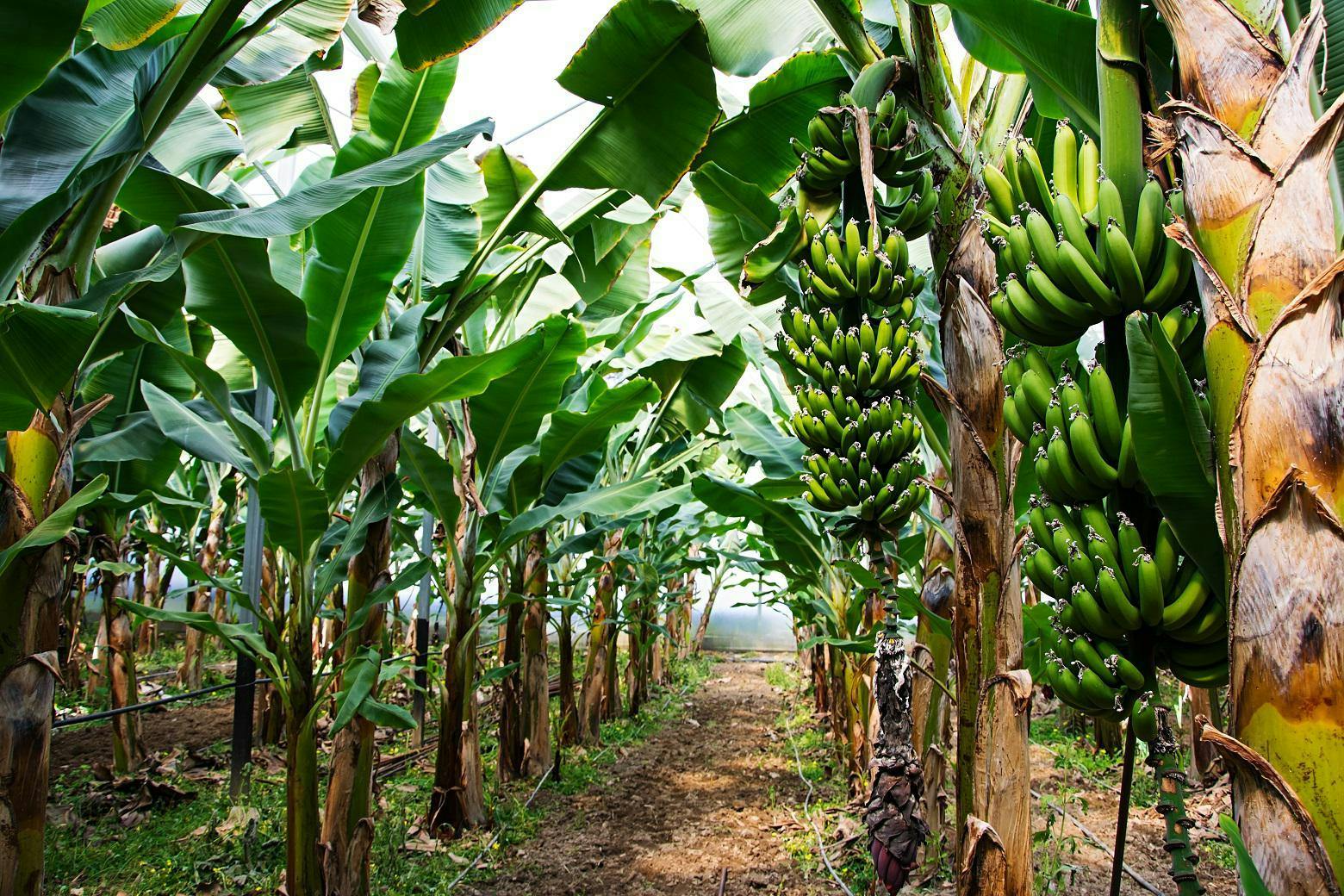 subtropical banana trees
(3) Moderately Hardy
Moderately hardy plants include those that can accumulate sufficient solutes to resist freeze injury to temperatures as low as -10 °C mainly by avoiding dehydration damage, but they are less able to tolerate lower temperatures.
Brassicas, plants in the mustard family that includes kale, broccoli, and cabbage, are moderately tolerant of frost. While they can take a frost, they're not that cold hardy—they're hardy down to zone 8 or 9.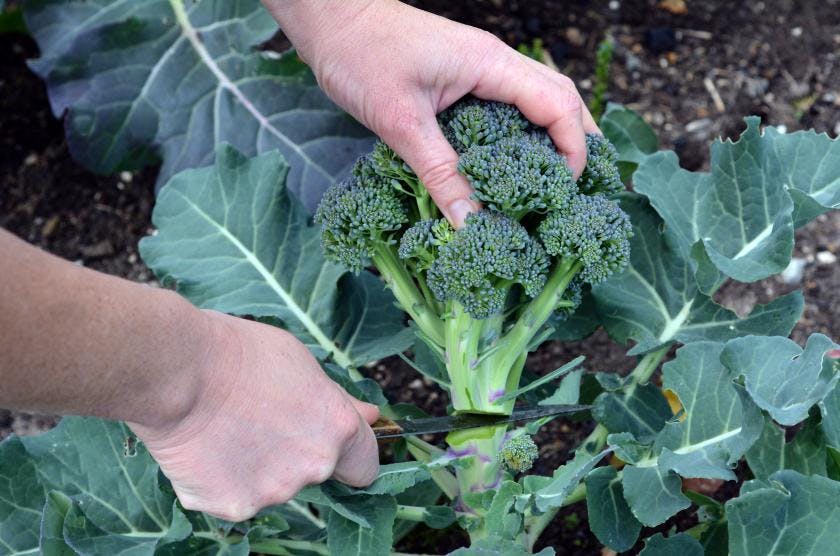 broccoli head picked after a frost
(4) Very Hardy or Fully Hardy
Very hardy plants are able to avoid intracellular freezing as well as avoid damage due to cell desiccation. Many trees go into dormancy in order to achieve this. Pine trees are able to prevent water in their cells from freezing and allow flow even in the harshest of winters. In addition, Pine tree needles demand far less water than trees with leaves. That's why evergreen trees don't need to drop needles to conserve water.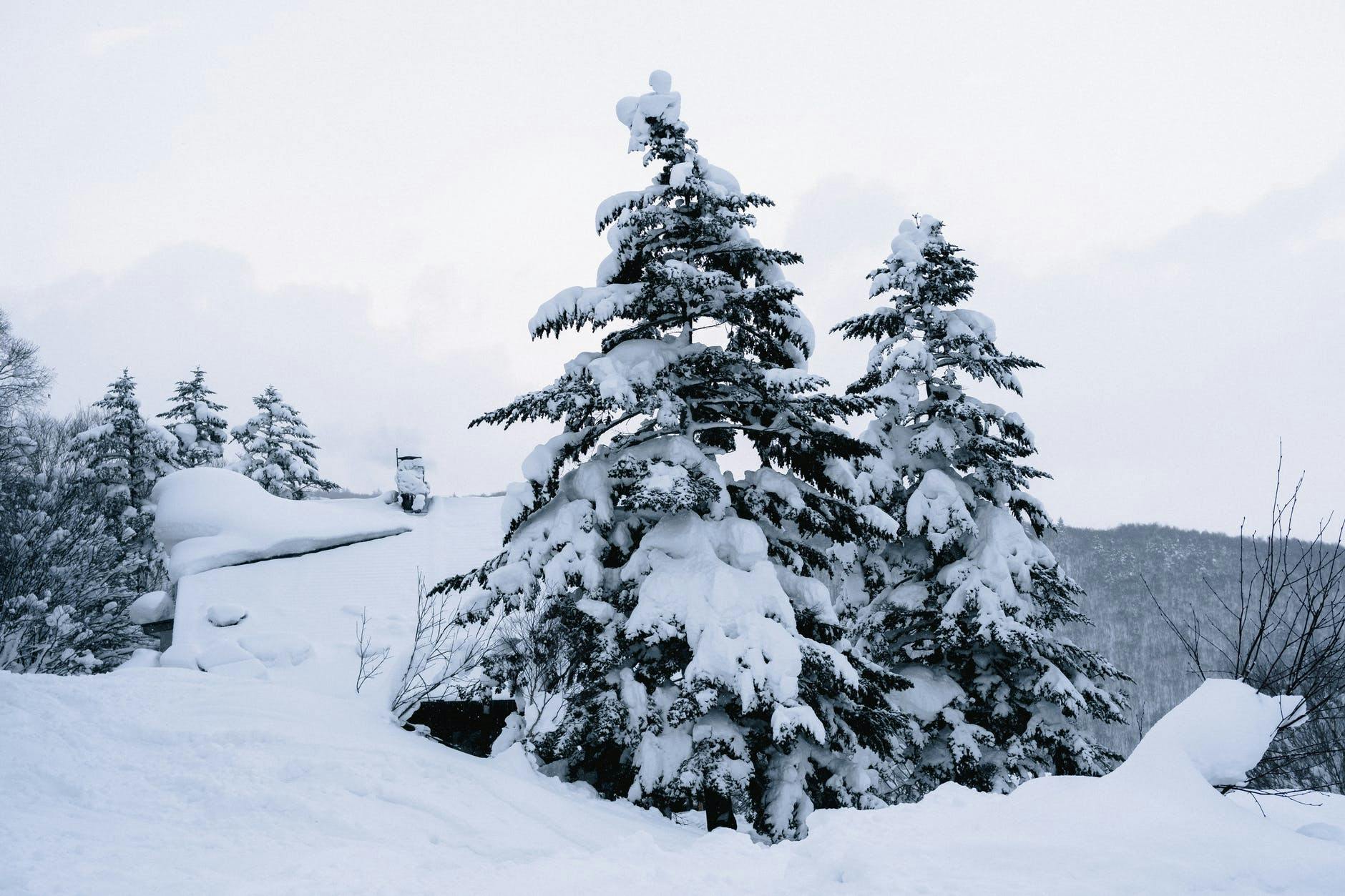 pine trees withstanding the cold of winter
Once you understand how frost affects your plants, the types of plants you grow will have to fit to your area. For the best results, keep to the zones, your frost and planting dates as well as your growing season. All of this will ensure the best chance for success for your plants.