Plant Story is a plant app made by plant people, for plant people! We love our plants and know that you do too. Whether buying them, talking about them, or selling them, we made a platform so you can do it all in one place! 
That being said, we can't gatekeep this any longer! Did you know that you can refer your friends and followers to Plant Story and earn plant cash* to buy plants or merchandise in our app? All sellers and buyers on our platform have a unique CODE and LINK that can be shared. Plant Story tracks how many friends download Plant Story, the number of friends who shop with us, and the amount of money you've earned!
There are 3 ways to win BIG: 
1. Monthly Giveaway
Every month, the top 3 users with the highest number of app download referrals will be rewarded with an exciting Plant Story shopping spree!
First place winner = $400
Second place winner = $200
Third place = $100
All winners will be contacted at the end of the month by a Plant Story team member! Our leaderboard resets to zero on the first of every month, offering all users a fresh chance to win. 
2. Random Plant Raffles
In addition to our monthly referral winners, we will also host random plant raffles every month! Plant Story Official will post in the Plant Story app and host a LIVE show once a month announcing random winners from the top 100 referrers list. Winners will also be messaged directly by a Plant Story team member with their prize.
HOW TO SHARE and EARN:
To participate, update your Plant Story app or download to start! You can find your unique LINK or CODE in multiple places, the easiest way to share is by clicking the banners in our app! Buyers and sellers have access to this link and can share directly through text message, Facebook, Instagram and more!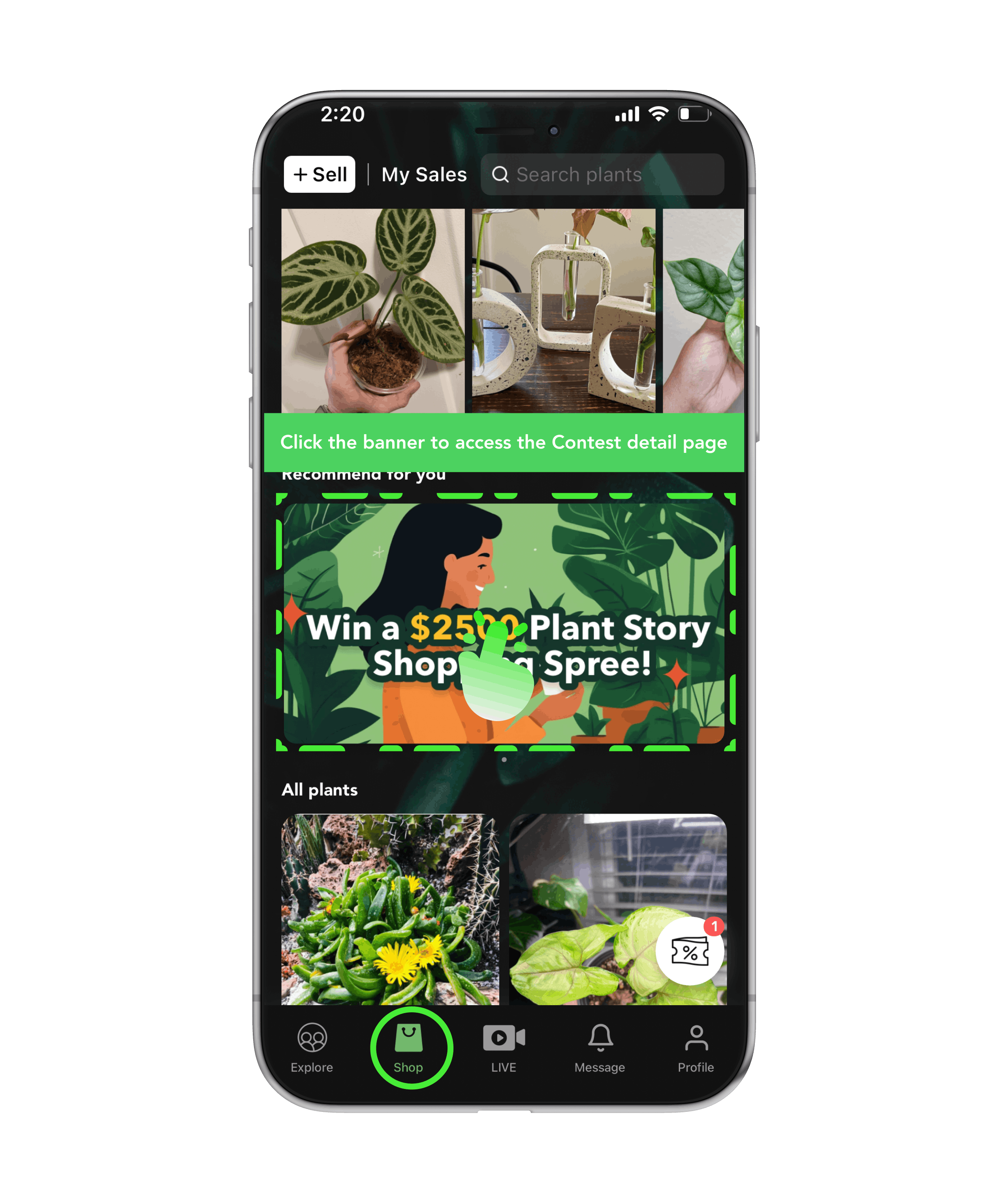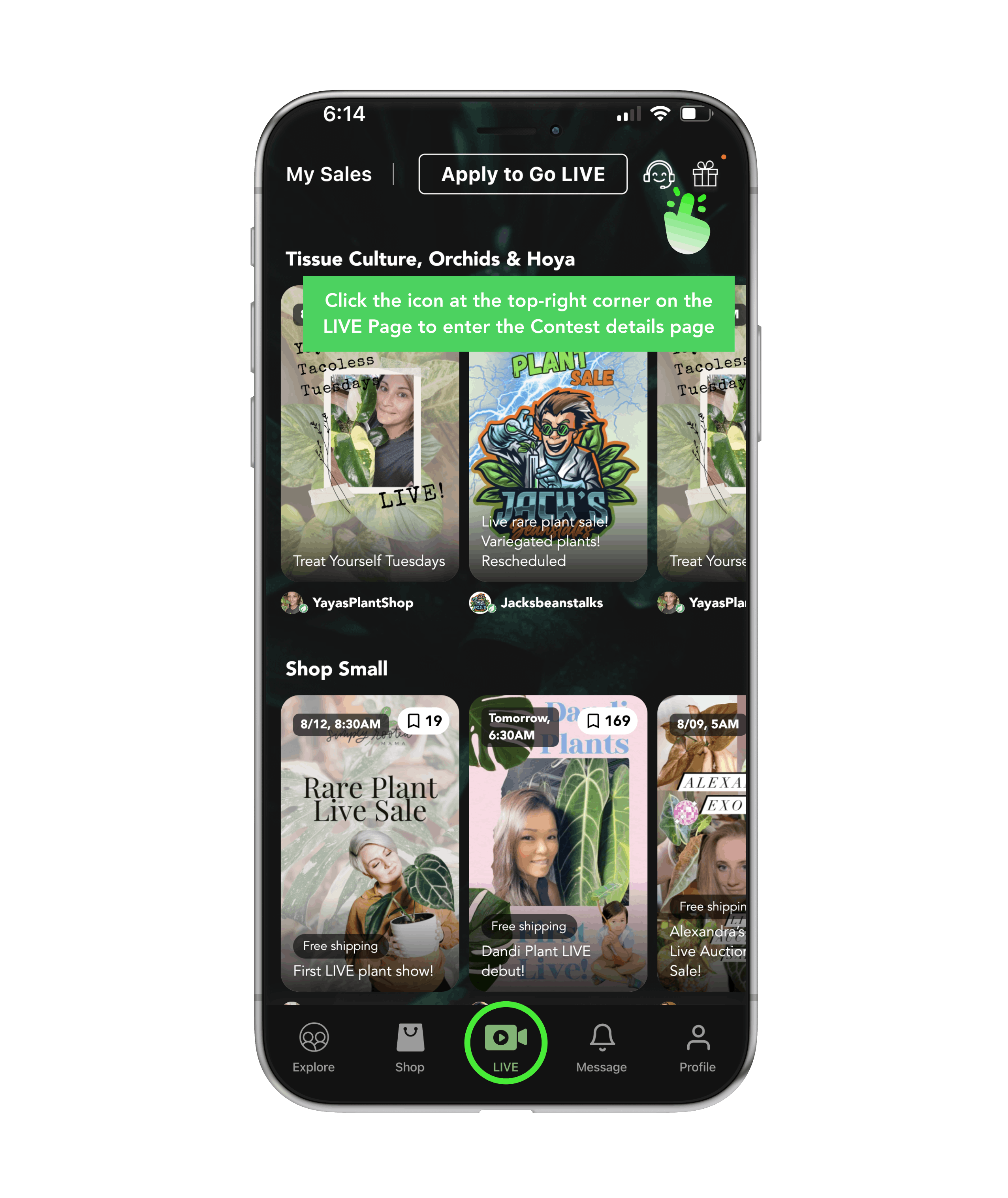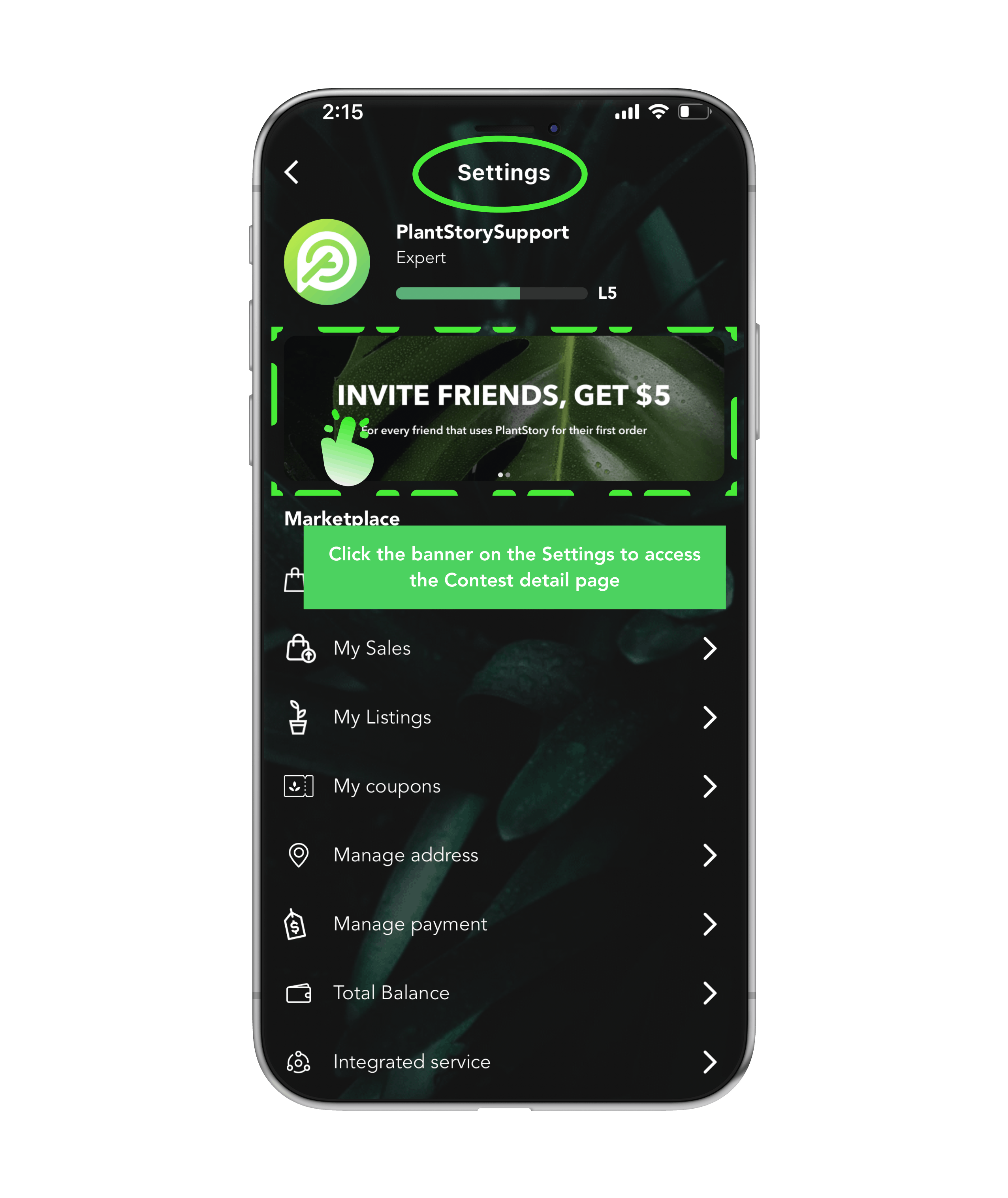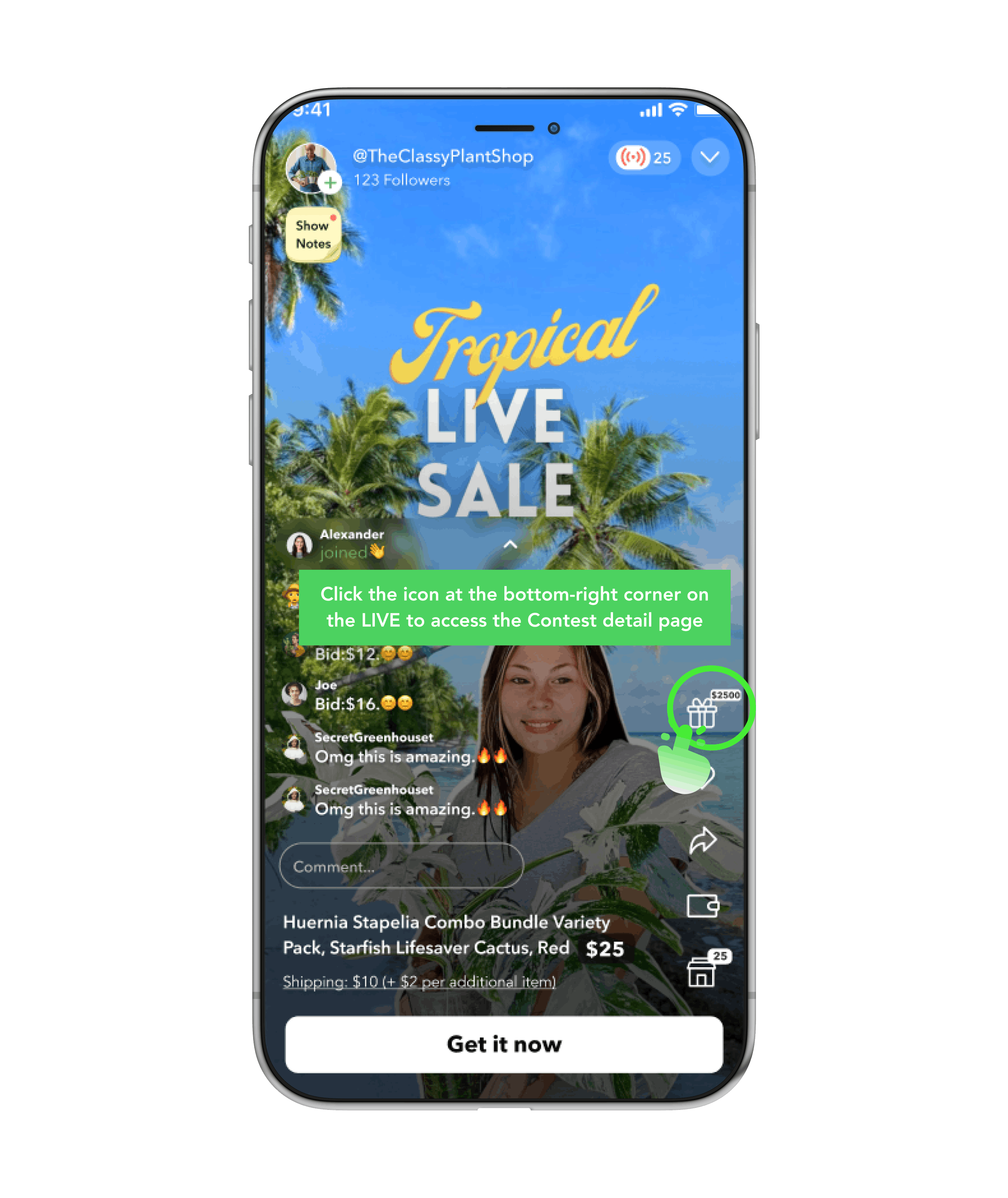 On our homepage's leaderboard, we track the users who bring in the most new buyers. Come and see where you rank and win the grand prize!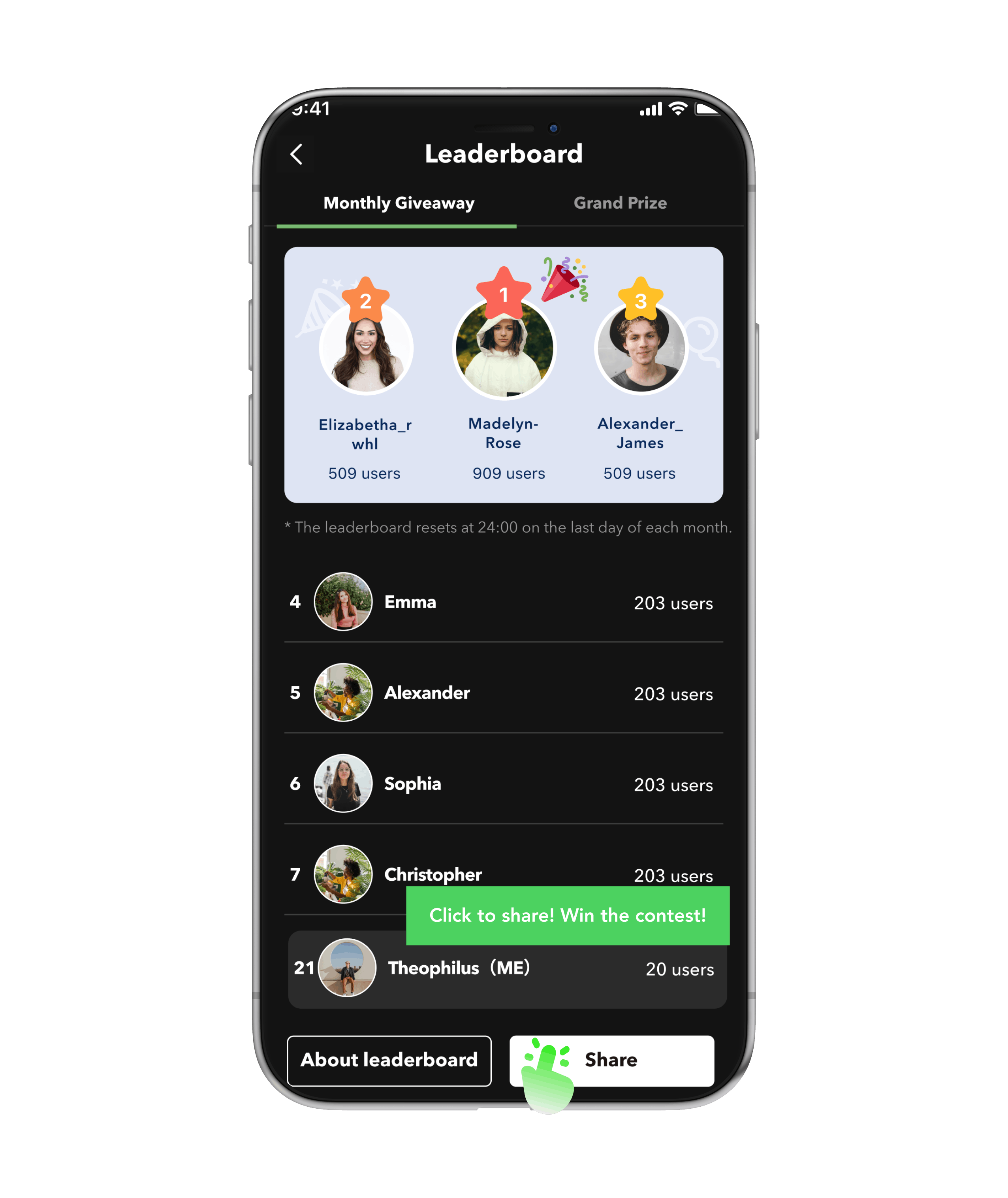 🏆 August Winners Announcement
🥇 1st Place: @LetsPlant Prize: $400 credit
🥈 2nd Place: @JumanjiJonPlants Prize: $200 credit
🥉 3rd Place: @SucculentsEmpireLLC Prize: $100 credit
🏆 September Winners Announcement
🥇 1st Place: @ElenasGreens Prize: $400 credit
🥈 2nd Place: @SandiDandi Prize: $200 credit
🥉 3rd Place: @Bri_tisi Prize: $100 credit
🏆 October Winners Announcement
🥇 1st Place: @BeleafTropicals Prize: $400 credit
🥈 2nd Place: @Plantasmic Prize: $200 credit
🥉 3rd Place: @TexasPlantConnection & @JumanjiJonPlants Prize: $100 credit
🏆 November Winners Announcement
🥇 1st Place: @Plantasmic Prize: $400 credit
🥈 2nd Place: @Jaxs_jungle Prize: $200 credit
🥉 3rd Place: @SucculentsEmpireLLC Prize: $100 credit